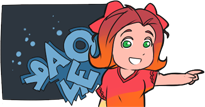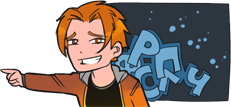 Back to all news
Other posts for this topic: Relationships
Для того, чтобы успокоить ребенка, который плачет, отвлеките его внимание. Обратите его внимание на что-то интересное: щенка, котёнка, птичку, рыбку в аквариуме, красивый воздушный шарик, необычного жука и другие предметы, которые могут заинтересовать ребенка.
To calm a child who cries, distract his attention. Pay his attention to something interesting: a puppy, a kitten, a birdie, small fishes in an aquarium, a beautiful balloon, an unusual bug and other objects which can interest a child.
предмет
[pridmet]
-
object, item
красивый
[krasìvyj]
-
beautiful
внимание
[vnimànije]
-
attention
Почему одни дети послушные, а другие - нет? Психологи утверждают, что часто виновны в этом родители, которые сами бывают непоследовательны в своих словах и действиях, а также неорганизованы в жизни. Родители часто меняют свои решения без объяснения и противоречат сами себе. Если родители будут сами четко следовать правилам, их дети будут им во всем подражать, станут послушными и адекватными.
Why some children are obedient, and others are not? Psychologists claim that parents who are inconsistent in their words and actions and also not organized in life are often guilty of it. Parents often change the decisions without explanation and contradict themselves. If parents accurately follow the rules, their children will imitate them in everything, will become obedient and adequate.
родители
[raditeli]
-
parents
психолог
[psikholok]
-
psychologist
Так выглядит женщина, когда её мужчина говорит с кем-то по телефону.
As woman looks like when her man is talking to someone on the phone.
Тёща — это мать жены и одновременно родственник, который появляется в результате заключения брака. Тёща имеет особую роль в русской культуре. В России тёща традиционно считается персонажем народных сказок, побасенок, поговорок, песенок, анекдотов и других произведений устного народного творчества. Обычно у зятя и тёщи очень особые "напряженные" отношения и взаимная "нелюбовь", которая часто маскируется под сладкой наигранной улыбкой и словами. Тёща выступает как представитель "иного" клана, а потому и отношение к ней соответствующее.
Mother-in-law - is a mother of wife and at the same time a relative who appears as a result of a marriage. Mother-in-law has a special role in Russian culture. In Russia mother-in-law is traditionally considered as a character of national fairy tales, stories, proverbs, songs, jokes and other works of folklore. Usually son-in-law and mother-in-law have very special "tensed" relations and mutual "dislike" which often masks under a sweet affected smile and words. As mother-in-law is a representative of "other" clan, therefore the attitude towards her is corresponding.
результат
[rezul`tat]
-
result
потом
[patom]
-
afterwards, later (on)
отношения
[atnashèniya]
-
relationships (noun, plural)
обычно
[abychno]
-
usually
сладкий
[slàdkij]
-
sweet
родственники
[ròtstviniki]
-
relatives (noun, pl.)
культура
[kul`tura]
-
culture