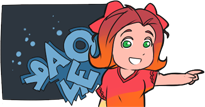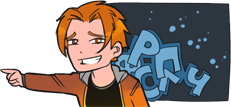 Back to all news
Лещ - это рыба, которая обитает в озёрах, прудах, реках, водохранилищах и солоноватых водах Каспийского, Аральского и Азовского морей. Лещ является ценной промысловой рыбой. Лещ используется для изготовления консервов. Его также можно вялить, коптить, солить, варить и жарить.
The bream is fish who lives in lakes, ponds, rivers, reservoirs and saltish waters of the Caspian, Aral and Azov seas. The bream is a valuable food fish. The bream is used for production of canned food. It can also be dried, smoked, salted, cooked and fried.
жарить
[zharit']
-
to fry
консерватория
[kansirvatoriya]
-
conservatory
Сабо - это деревянные башмаки, которые являются элементом традиционной одежды во многих странах мира, рыбаков и простолюдинов в Европе. В современном мире сабо - это вид обуви без задника на высокой подошве. Современные сабо довольно популярны, особенно у женщин.
Sabots are wooden boots which are an element of traditional clothes in many countries of the world, fishermen and commoners in Europe. In the modern world a sabot is a type of footwear without back on a high sole. Modern sabots are quite popular, especially among women.
рыбак
[rybak]
-
fisherman
особенно
[asobenno]
-
especially
современный
[savrimènnyj]
-
modern, contemporary
одежда
[adezhda]
-
clothes
женщина
[zhèhnsshina]
-
woman
деревянный
[dirivyanyj]
-
wooden
Сынок, как вернуть всё назад? [synok, kak virnut' vs'o nazat] - Son, how to get it back?
Только не нажимай слишком сильно! [tol'ka ni nazhimaj slishkam sil'na] - Just do not press too hard!
Бессмысленно осмысливать смысл неосмысленными мыслями [bismyslina asmyslivat' smysl niasmyslinymi mysl'ami] - It makes no sense to interpret meaning with meaningless thoughts