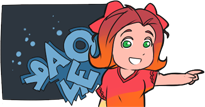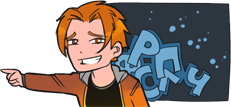 Back to all news
Уссурийск - это город в России, второй по величине город Приморского края (после Владивостока). Город был основан в 1866 году изначально как село. Удобное географическое положение, хороший климат и рельеф постоянно привлекают людей в Уссурийск. Основные достопримечательности Уссурийска: каменные изваяния черепах двенадцатого века, памятник водопроводчику, Русский исторический парк «Изумрудная Долина», который находится в процессе постройки.
Ussuriysk is a city in Russia, the second-large city of Primorsky Krai (after Vladivostok). The city was founded in 1866 initially as a village. A comfortable geographical location, a good climate and a relief constantly attract people to Ussuriysk. Main sights of Ussuriysk are: stone sculptures of turtles of the twelfth century, a monument to a plumber, the Russian historical park "Emerald Valley" which is in process of construction.
хороший
[kharoshij]
-
good
постоянно
[pastayano]
-
continually
город
[gòrat]
-
city (noun, m.)
удобный
[udòbnyj]
-
comfortable, convenient
черепаха
[chiripàkha]
-
turtle, tortoise
каменный
[kamenyj]
-
stone
Таганрогский литейный завод находится в Таганроге (Ростовская область, Россия) и входит в состав предприятия «Корпорация Тактическое Ракетное Вооружение». Завод занимается чугунным литьём в ежегодном объеме тринадцать тысяч тонн. Основная продукция завода: электроконфорки, тормозные диски, корпуса турбин и другое.
The Taganrog foundry is located in Taganrog (The Rostov region, Russia) and is a part of the "Corporation Tactical Missile Armament" enterprise. The plant is engaged in iron casting in the annual volume of thirteen thousand tons. Main production of the plant is: electrorings, brake disks, cases of turbines and another.
область
[oblast`]
-
province, region
корпус
[korpus]
-
building
ежегодный
[ezhigodnyj]
-
annual
входить
[vkhadit`]
-
to enter, to come in
Большой Утриш (заказник) - это морской заказник, расположенный в Анапе (Краснодарский Край, Россия). Он был основан 2 апреля 1994 года. На базе заказника образован заповедник с уникальными фисташково-можжевёловыми деревьями. В лесах Большого Утриша найдены деревья в возрасте до тысячи лет. Здесь обитают редкие виды средиземноморских бабочек.
Big Utrish (wildlife area) is a sea wildlife area located in Anapa (Krasnodar Krai, Russia). It was based on April 2, 1994. On the basis of the wildlife area a reserve with unique pistachio and juniper trees was formed. Trees aged to one thousand years are found in Big Utrish's woods. Here rare species of the Mediterranean butterflies live.
морской
[marskòj]
-
sea, marine
большой
[bal'shòj]
-
big (adj, m.)
фисташковое
[fistàshkavaje]
-
pistachio
уникальный
[unikal`nyj]
-
unique
тысяча
[tysyacha]
-
thausand
редкий
[retkij]
-
rare; rarer
Эхинацея - это многолетнее растение родом из Северной Америки, с красивыми цветами. Эхинацея имеет специфический вкус и запах. Она культивируется и используется как лечебное и декоративное растение. Экспериментально установлено, что настойка эхинацеи нетоксична. Она помогает повысить иммунитет. Эхинацея обладает бактериостатическим, фунгицидным, вирусостатическим и противовоспалительным действием.
Echinacea is a perennial plant native from North America, with beautiful flowers. Echinacea has got a specific taste and a smell. It is cultivated and used as a medical and ornamental plant. It is experimentally established that Echinacea tincture is nontoxical. It helps to increase immunity. Echinacea possesses bakteriostatic, fungicide, virusostatic and anti-inflammatory effect.
красивый
[krasìvyj]
-
beautiful
цветы
[tsvit`y]
-
flowers