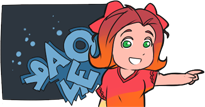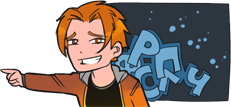 Back to all news
Никогда не бойся начать всё сначала [nikagda ni bojs'a nachat' fs'o snachala] - never be afraid to start over
То чувство, когда до тебя эту книгу брали 50 лет назад [to chustva, kagda da tib'a ehtu knigu brali 50 let nazat] - that feeling when someone took this book 50 years ago before you
Туфли-балетки - это классическая модель женских туфель с закрытым носком на плоской подошве или с маленьким устойчивым каблуком. Балетки получили своё название за сходство с профессиональной обувью в балете. Балетки были созданы Сальваторе Капецио в конце XIX века в Нью-Йорке. В 1949 году балетки попали на обложку модного журнала «Vogue» и обрели всемирную популярность.
Ballet flats are a classical model of women's shoes with the closed sock on a flat sole or with a small steady heel. Ballerina flats have received teir name for similarity with professional footwear in the ballet. Ballerina flats were created by Salvatore Capezio at the end of the 19th century in New York. In 1949 ballerina flats appeared on a cover of the fashionable magazine "Vogue" and have found the world popularity.
название
[nazvanie]
-
name, title
журнал
[zhurnal]
-
magazine
маленький
[màlin'kij]
-
small, little
концерт
[kantsert]
-
concert
Жирафы - это самые высокие наземные животные на планете. Они являются единственными животными, которые не умеют зевать. Однако жирафы умеют издавать много интересных звуков. Они умеют мычать, шипеть, рычать и свистеть. Длина языка жирафа - пятьдесят сантиметров. Его язык абсолютно черный. Хвост жирафа тоже очень длинный и равен двум с половиной метрам. Рисунок на шкуре жирафа уникален, как отпечатки пальцев у людей. Жирафы умеют бегать со скоростью пятьдесят пять километров в час.
Giraffes are the highest land animals on the planet. They are the only animals who aren't able to yawn. However giraffes are able to make many interesting sounds. They are able to low, hiss, growl and whistle. Tongue length of a giraffe is fifty centimeters. His tongue is absolutely black. The tail of a giraffe is very long too and it is two and a half meters. The drawing on a skin of a giraffe is unique as human fingerprints. Giraffes are able to run with a speed of fifty five kilometers per hour.
хвост
[khvòst]
-
ponytail
скорость
[skòrast']
-
speed
рисунок
[risunak]
-
drawing, picture
зевать
[zivàt']
-
to yawn
половина
[palavina]
-
half
животное
[zhivotnoe]
-
animal
единственный
[edinstvenyj]
-
one, singular