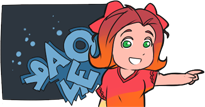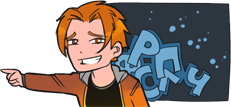 Back to all news
Море Лаптевых - это море Северного Ледовитого океана. Море было Названо в честь российских полярных исследователей — двоюродных братьев Дмитрия и Харитона Лаптевых. Море обладает суровым климатом с температурой ниже 0 °C в течение более чем девяти месяцев в году, низкой солёностью воды, скудной флорой и фауной, а также низкой численностью населения на побережье. Большую часть времени оно находится подо льдом. В море Лаптевых существует несколько десятков островов, на многих из которых были найдены хорошо сохранившиеся останки мамонтов.
The Laptev Sea is a Sea of Arctic Ocean. The sea was called in honor of the Russian polar researchers — cousins Dmitry and Khariton Laptevykh. The sea has severe climate with a temperature below 0 °C within more than nine months a year, low salinity of water, poor flora and fauna, and also low population on the coast. The most part of time it is under ice. In the Laptev Sea there are several dozens of islands, on many of which well remained remains of mammoths were found.
часть
[chast`]
-
part, unit
несколько
[neskal`ka]
-
some, several
климат
[klimat]
-
climate
температура
[timpiratura]
-
temperature
северный
[severnyj]
-
northern
30 мая 1841 года родился Абаза Константин Константинович. Это русский военный историк, писатель, педагог, автор популярных исторических очерков. Самые известные литературные произведения Константина Абаза: "Руководство для обучения в начальных военных школах", "Беседы о японцах", "Инструкция, как учить грамоте солдат" и многие другие.

On May 30, 1841 Abasa Konstantin Konstantinovich was born. This is a Russian military historian, a writer, a teacher, an author of popular historical sketches. The most famous literary works of Konstantin Abaz are: "The management for training at elementary military schools", "Conversations about Japanese", "The instruction how to teach litteracy to soldiers" and many others.
30 мая 1862 года в Санкт-Петербурге родился Фофанов Константин Михайлович. Это русский поэт. Фофанов никогда не принадлежал к каким-либо литературным школам и течениям, однако его можно считать наследником романтического направления в русской поэзии. Лирика Фофанова богата выразительными средствами - метафорами и эпитетами.
On May 30, 1862 in St. Petersburg Fofanov Konstantin Mikhaylovich was born. This is a Russian poet. Fofanov never belonged to any of literary schools and currents, however he can be considered a successor of the romantic direction in the Russian poetry. The lyrics of Fofanov is rich with means of expression - metaphors and epithets.
поэзия
[paehziya]
-
poetry
направление
[napravlenie]
-
direction
Хантайское озеро - это озеро на юге полуострова Таймыр в Красноярском крае России. Глубина Хантайского озера достигает четыреста двадцать метров, уступая по этому параметру в России только Байкалу и Каспийскому морю. Длина озера около восьмидесяти километров, ширина — двадцать пять километров, площадь — восемьсот квадратных километров.
Lake Khantaika is a lake in the south of the Taimyr Peninsula in Krasnoyarsk Krai of Russia. Depth of the Lake Khantaika reaches four hundred twenty meters, conceding in this parameter in Russia only to Baikal and to the Caspian Sea. Length of the lake is about eighty kilometers, width is twenty five kilometers, the area is eight hundred square kilometers.
площадь
[plòshit']
-
square
двадцать
[dvàtsat']
-
twenty
восемьсот
[vosem`sot]
-
eight hundred