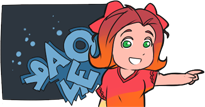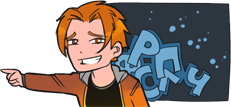 Back to all news
Other posts for this topic: Health, Sport
Кроссфит - это система физической подготовки, созданная Грегом Глассманом, которая была зарегистрирована в 2000 году в качестве торговой марки корпорацией CrossFit, Inc. Кроссфит-тренировки включают в себя элементы интервальных тренировок высокой интенсивности, тяжёлой атлетики, пауэрлифтинга, гимнастики, гиревого спорта, художественной гимнастики, упражнений стронгмена и других.
Krossfit - is a system of physical training created by Greg Glassman which was registered in 2000 as a trademark by corporation CrossFit, Inc. Krossfit-trainings include elements of interval trainings of high intensity, weightlifting, powerlifting, gymnastics, kettlebell sport, rhythmic gymnastics, strongmen exercises and others.
система
[sistema]
-
system
физический
[fizicheskij]
-
phisical
упражнение
[uprazhnenie]
-
exercise
тяжёлый
[tizhòlyj]
-
hard, heavy
тренировка
[trinirofka]
-
training
Манука - это растение семейства миртовых, которое обладает сильным антибактериальным, противогрибковым и противовирусным эффектом. Родиной этого растения является Новая Зеландия. Манука часто используется в парфюмерии, косметике и медицине. В Новой Зеландии из мануки делается целебный мёд.
Manuka is a plant of myrtaceous family which has strong antibacterial, antifungal and antiviral effect. The homeland of this plant is New Zealand. Manuka is often used in perfumery, cosmetics and medicine. In New Zealand curative honey is made from manuka.
Новая Зеландия
[nòvaya zilàndiya]
-
New Zealand
сильный
[sìl'nyj]
-
strong
родина
[rodina]
-
native land
парфюмерия
[parf'umèriya]
-
perfumery
Русский лыжник Сергей Устюгов стал чемпионом "Tour de Ski", став первым спортсменом, когда-либо, чтобы выиграть шесть из семи этапов престижного мероприятия.

Russian cross-country skier Sergey Ustiugov has claimed the Tour de Ski title, becoming the first athlete ever to win six out of seven stages of the prestigious event.
Российский гроссмейстер Сергей Карякин стал чемпионом мира по блицу. Он опередил норвежца Магнуса Карлсена, который оказался вторым. Замкнул тройку сильнейших ещё один представитель России Даниил Дубов.

Russian grandmaster Sergey Karjakin became the world blitz chess champion. He was ahead of Norwegian Magnus Carlsen, who finished second. Rounded out the top three another resident of Russia Danil Dubov.