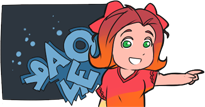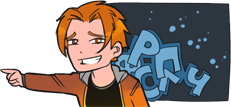 Back to all news
Other posts for this topic: Holidays
Author of the image: Petr Ushanov
С Новым 2017 Годом, дорогие друзья!
[s Nòvym dve t`ysichi pitnàtsatym gòdam, daragìi druz'yà]
Happy New Year 2017, dear friends!



Пусть сбудутся ваши светлые мечты!
[pust' sbùdutsa vàshi svètlyi micht`y] -
May your bright wishes come true!

Салют на Красной Площади, Москва - Salute at Red Square, Moscow
Поскольку 2017 год является годом годом Огненного Петуха, то для праздничного стола в этом году нельзя готовить блюда из яиц и курятины. Отдайте предпочтение блюдам из рыбы и морепродуктов, из свинины и говядины. Не злите петуха в 2017 году и он сделает вас счастливым.
As 2017 is the year of the Fiery Rooster, for a holiday table this year you shouldn`t prepare eggs and chicken meat dishes. Give preference to fish and seafood dishes, to pork and beef dishes. Don't make the rooster angry in 2017 and it will make you happy.
нельзя
[nel`zya]
-
one cannot, you shouldn't
готовить
[gatovit`]
-
to prepare
счастливый
[sshaslìvyj]
-
happy
С Новым Годом связано несколько примет: "Если первый день в году веселый, то весь год будет таким", "Если в Новый год у вас дома будут гости, то весь год к вам будут часто приходить гости", "Если в первый день Нового года человек выполняет тяжелую работу, то весь год пройдет без отдыха".
Several signs are connected with New Year: "If the first day in a year is cheerful, all year is such", "If there are guests at your place in New year, the whole year will meet guests", "If the first day of New year somebody does hard work, the whole year he will pass without rest".
человек
[chilavèk]
-
man, person
несколько
[neskal`ka]
-
some, several
весёлый
[vis'òlyj]
-
merry
Для создания праздничной и одновременно уютной атмосферы на Новый Год можно сделать ёлочные игрушки своими руками. Их можно сделать из теста. Вырежьте из теста игрушки разной формы и запеките их в духовке. Не забудьте предварительно сделать дырочку в каждой игрушке для подвешивания при помощи веревочки на ёлку. Вы можете также разукрасить своими игрушки разноцветной глазурью.
To make a festive and at the same time cozy atmosphere for New Year it is possible to make Christmas tree decorations with own hands. They can be made of dough. Cut out from the dough toys of different form and bake them in the oven. Don't forget to make previously a hole in each toy for suspension by means of a string on a fir-tree. You can also decorate the toys with multi-colored glaze.
сделать
[sdelat`]
-
to do, to make
можно
[mozhno]
-
one can, one may
игрушка
[igrushka]
-
toy, plaything