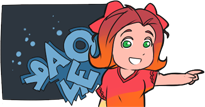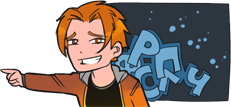 Back to all news
Российский Литейно-Механический Завод «МашСталь» выполняет стальное и чугунное литьё, литьё из цветных металлов, обработку и термообработку металлов. На заводе ежегодно производится 16 000 тонн продукции. Продукция завода экспортируется в Казахстан, Беларусь и Украину. Завод расположен в городе Пенза в Пензенской области.
Russian Casting and Mechanical Plant "MashStal" realises steel and iron castings, castings of non-ferrous metals, processing and heat treatment of metals. The plant annually produces 16 000 tonnes of production. The plant's products are exported to Kazakhstan, Belarus and Ukraine. The factory is located in the town of Penza in the Penza region.
Казахстан
[kazakhstàn]
-
Kazakhstan
ежегодно
[ezhigodna]
-
yearly
город
[gòrat]
-
city (noun, m.)
цветной
[tsvitnòj]
-
colourful, coloured
Украина
[ukraìna]
-
Ukraine
производить
[praizvadit`]
-
to make, to produce
область
[oblast`]
-
province, region
Несколько дней назад дочь королевы Великобритании Елизаветы II принцесса Анна выступила с торжественной речью в Архангельске (Россия) в честь 75-летия первого Арктического конвоя. В делегацию от Соединённого Королевства также вошли супруг принцессы вице-адмирал Тим Лоуренс, семь ветеранов — участников арктических конвоев с сопровождающими лицами и более 40 музыкантов духового оркестра Королевской морской пехоты.

A few days ago, the daughter of Queen Elizabeth II Princess Anna has made a solemn speech in Arkhangelsk (Russia) in honor of the 75th anniversary of the first Arctic convoy. The delegation from the United Kingdom also includes Princess husband Vice Admiral Tim Lawrence, seven veterans of the Arctic convoys with accompanying persons and more than 40 musicians of the brass band of the Royal Marines.
МЧС России удалось потушить два очага лесных пожаров в Португалии. России удалось потушить два очага лесных пожаров в Португалии. Российские спасатели не дали пожару распространиться и на национальный парк «Пенеда-Жереш», где растут португальские лавры и земляничные деревья.

Emergency department of Russia managed to put out two forest fires in Portugal. Russian rescuers did not give the fire to spread to the national Park "Peneda-Geres", where there are Portuguese laurels and strawberry trees.
Топленое молоко - сорт кипяченого молока, которое особенно популярно в России, Украине и Белоруссии. Оно делается при помощи варки на медленном огне при низкой температуре в течение восьми часов или дольше. Это очень вкусный и здоровый напиток. В сельских районах топленое молоко делали, оставляя кувшин кипяченого молока в духовке в течение дня или в течение ночи, пока оно не покрывается коричневой корочкой.
Baked milk is a variety of boiled milk that is particularly popular in Russia, Ukraine and Belarus. It is made by simmering on low heat for eight hours or longer. This is a very tasty a healthy drink. In rural areas baked milk has been produced by leaving a jug of boiled milk in an oven for a day or for a night until it is coated with a brown crust.
особенно
[asobenno]
-
especially
здоровый
[zdarovyj]
-
healthy
вкусный
[fkùsnyj]
-
tasty