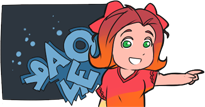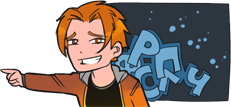 Back to all news
Other posts for this topic: Food, Animals
Китайская хохлатая собака - это порода маленьких декоративных собак. Родиной этой породы считается Китай и Мексика. В Китае хохлатая собака считается символом благополучия хозяев. Это дорогая порода. Собаки этой породы очень активные, жизнерадостные и изящные. Они преданы своим хозяевам. Эти собаки могут быть безволосыми или с шерстью.
Chinese crested dog is a breed of little decorative dogs. China and Mexico are considered the homeland of this breed. In China the crested dog is considered a symbol of wellbeing of its owners. It is an expensive breed. Dogs of this breed are very active, cheerful and graceful. They are betrayed to their owners. These dogs can be hairless or with wool.
Мексика
[mèksika]
-
Mexico
родина
[rodina]
-
native land
маленький
[màlin'kij]
-
small, little
Для приготовления мясных ёжиков возьмите четыреста грамм мясного фарша, одну половинку луковицы, четыре столовых ложки риса, двести пятьдесят грамм томатного соуса. Потрите лук на тёрке. Смешайте рис, фарш и лук. Посолите. Сделайте шарики размером с грецкий орех. Выложите шарики в кастрюлю. Залейте соусом и добавьте воды, чтобы покрыть шарики жидкостью полностью. Готовьте на медленном огне или в мультиварке тридцать минут.
To make meat hedgehogs take four hundred grams of mincemeat, one half of an onion, four tablespoons of rice, two hundred fifty grams of tomato sauce. Rub onions on a grater. Mix rice, forcemeat and onions. Salt. Make balls of the size of walnut. Put balls in a pan. Fill in with sauce and add water to cover balls with liquid completely. Cook on slow fire or in the crock-pot thirty minutes.
тридцать
[trìtsat']
-
thirty
размер
[razmer]
-
size, dimention
пятьдесят
[pit'disyàt]
-
fifty
двести
[dvesti]
-
two hundret
столовая
[stalòvaya]
-
dining room
медленный
[medlenyj]
-
slowly
Чехословацкий влчак - это относительно молодая порода собак, возникшая в результате эксперимента, проведенного в 1955 году в Чехословакии в результате скрещивания немецких овчарок и карпатских волков. Целью эксперимента было создание породы с темпераментом, инстинктом и обучаемостью немецкой овчарки, а также и силой и выносливостью карпатского волка. Собаки этой породы используются в войсковых спецоперациях, в поисково-спасательной и защитно-караульной службе, для охоты и спортивных соревнований.
Czechoslovakian Wolfdog is a rather young breed of dog which has resulted from the experiment made in 1955 in Czechoslovakia as a result of crossing of German shepherds and Carpathian wolves. Creation of breed with temperament, instinct and learning ability of German shepherd, as well as force and endurance of Carpathian wolf was the purpose of the experiment. Dogs of this breed are used in army special operations, in search and rescue and protective guard duty, for hunting and sports competitions.
результат
[rezul`tat]
-
result
эксперимент
[ehkspiriment]
-
experiment
спортивный
[spartivnyj]
-
sporting
Для приготовления запеканки "Студенческая" возьмите две луковицы, две сосиски, два яйца, пятьдесят грамм твёрдого сыра, сорок грамм сливочного масла, соль и специи по вкусу. Порежьте лук и сосиски тонкими кольцами. Поджарьте на сливочном масле. Добавьте взбитые яйца, соль и перец. Посыпьте тертым сыром. Поджарьте до готовности яиц.
To make Student baked pudding take two onions, two sausages, two eggs, fifty grams of hard cheese, forty grams of butter, salt and spices to taste. Cut onions and sausages into thin rings. Fry on butter. Add beaten-up eggs, salt and pepper. Strew with grated cheese. Fry until the readiness of eggs.
специи
[spètsii]
-
spices
твёрдый
[tvyordyj]
-
hard, firm
студенческий
[studenchiskij]
-
student
сливочный
[slìvachnyj]
-
creamy