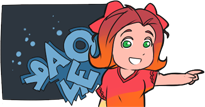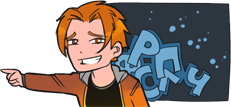 Back to all news
Other posts for this topic: Work
Безумно красивые цветочные аллеи ГУМа, Москва, Россия
Insanely beautiful floral alleys of Main Universal Store, Moscow, Russia
10 июня 1936 года в Москве была основана крупнейшая советская и российская государственная киностудия мультипликационных фильмов. За восемьдесят лет существования киностудии на ней создано более полутора тысяч мультфильмов в самых разных жанрах и художественных техниках, многие из которых вошли в «Золотой фонд» мировой анимационной классики.
On June 10, 1936 in Moscow the largest Soviet and Russian state film studio of animated movies has been found. For eighty years of existence of the film studio made more than one and a half thousand animated films in most different genres and art technicians, many of which were included into "Gold fund" of world animation classics.
мультфильм
[mul`tfil`m]
-
cartoon
мировой
[miravoj]
-
world
художественный
[khudazhistvenyj]
-
artistic
техника
[tekhnika]
-
technique, machinery, engineering
советский
[savetskij]
-
soviet
Российский Литейно-Механический Завод «МашСталь» выполняет стальное и чугунное литьё, литьё из цветных металлов, обработку и термообработку металлов. На заводе ежегодно производится 16 000 тонн продукции. Продукция завода экспортируется в Казахстан, Беларусь и Украину. Завод расположен в городе Пенза в Пензенской области.
Russian Casting and Mechanical Plant "MashStal" realises steel and iron castings, castings of non-ferrous metals, processing and heat treatment of metals. The plant annually produces 16 000 tonnes of production. The plant's products are exported to Kazakhstan, Belarus and Ukraine. The factory is located in the town of Penza in the Penza region.
Казахстан
[kazakhstàn]
-
Kazakhstan
ежегодно
[ezhigodna]
-
yearly
город
[gòrat]
-
city (noun, m.)
цветной
[tsvitnòj]
-
colourful, coloured
Украина
[ukraìna]
-
Ukraine
производить
[praizvadit`]
-
to make, to produce
область
[oblast`]
-
province, region
Несколько дней назад дочь королевы Великобритании Елизаветы II принцесса Анна выступила с торжественной речью в Архангельске (Россия) в честь 75-летия первого Арктического конвоя. В делегацию от Соединённого Королевства также вошли супруг принцессы вице-адмирал Тим Лоуренс, семь ветеранов — участников арктических конвоев с сопровождающими лицами и более 40 музыкантов духового оркестра Королевской морской пехоты.

A few days ago, the daughter of Queen Elizabeth II Princess Anna has made a solemn speech in Arkhangelsk (Russia) in honor of the 75th anniversary of the first Arctic convoy. The delegation from the United Kingdom also includes Princess husband Vice Admiral Tim Lawrence, seven veterans of the Arctic convoys with accompanying persons and more than 40 musicians of the brass band of the Royal Marines.