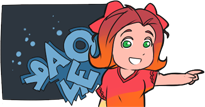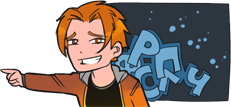 Back to all news
Чехословацкий влчак - это относительно молодая порода собак, возникшая в результате эксперимента, проведенного в 1955 году в Чехословакии в результате скрещивания немецких овчарок и карпатских волков. Целью эксперимента было создание породы с темпераментом, инстинктом и обучаемостью немецкой овчарки, а также и силой и выносливостью карпатского волка. Собаки этой породы используются в войсковых спецоперациях, в поисково-спасательной и защитно-караульной службе, для охоты и спортивных соревнований.
Czechoslovakian Wolfdog is a rather young breed of dog which has resulted from the experiment made in 1955 in Czechoslovakia as a result of crossing of German shepherds and Carpathian wolves. Creation of breed with temperament, instinct and learning ability of German shepherd, as well as force and endurance of Carpathian wolf was the purpose of the experiment. Dogs of this breed are used in army special operations, in search and rescue and protective guard duty, for hunting and sports competitions.
результат
[rezul`tat]
-
result
эксперимент
[ehkspiriment]
-
experiment
спортивный
[spartivnyj]
-
sporting
Ты всё ещё не понимаешь что такое брак? [ty fs'o ishhyo ni panimaish' chto takoe brak] - Why don't you understand what is marriage

Мои деньги - это мои деньги [mai den'gi - ehta mai den'gi] - My money is mine

Твои деньги - тоже мои деньги [tvai den'gi - tozhe mai den'gi] - Your money is mine too
Шолоицкуинтли известная также как мексиканская голая собака - это самая древняя порода собак в мире. Родиной этих собак является Мексика. На своей родине они являются национальным достоянием. В древние времена собаки этой породы играли важную роль в религии и культовых обрядах. Эти собаки редко вызывают аллергию. Они не имеют запаха и блох. Шолоицкуинтли занесены в Книгу рекордов Гиннеса как самая древняя порода собак и как млекопитающие с самой высокой температурой тела на Земле.
Sholoitskuintli also known as Mexican hairless dog is the most ancient breed of dog in the world. The homeland of these dogs is Mexico. On their homeland they are national property. In ancient times dogs of this breed played an important role in religion and cult ceremonies. These dogs seldom cause an allergy. They have no smell and fleas. Sholoitskuintli are included in the Guinness Book of Records as the most ancient breed of dog and as mammals with the most high body temperature on Earth.
Мексика
[mèksika]
-
Mexico
температура
[timpiratura]
-
temperature
религия
[rilìgiya]
-
religion
древний
[drevnij]
-
ancient
Серенгети - это порода кошек, которая появилась в 1994 году в США. Ее создателем стал Карен Саузман. Она хотела создать кошку похожую на севрала - хищное животное из семейства кошачьих. Серенгети имеют дружелюбный и мягкий характер. Они активные и компанейские.
Serengeti is a cat breed which has appeared in 1994 in the USA. Karen Sauzman became her creator. She wanted to create a cat similar to a sevral - a predatory animal from the cat family. Serengeti have friendly and gentle character. They are active and sociable.
характер
[kharakter]
-
character
создать
[sazdat`]
-
to create, to found
похож
[pakhozh]
-
alike, resembling
животное
[zhivotnoe]
-
animal
дружелюбный
[druzhilyùbnyj]
-
friendly