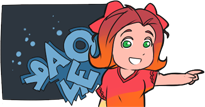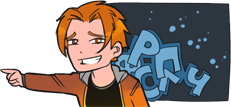 Back to all news
21 января 1959 года в Москве родился Богачёв Владимир Вячеславович. Это советский и российский оперный певец (тенор). Владимир Богачёв окончил музыкальное училище имени Гнесиных и Московскую консерваторию. Он начал работу в театре оперетты в спектакле «Старик Хоттабыч». Он проработал в Большом Театре 13 лет и сыграл двадцать пять главных партий. Владимир Богачёв был солистом большого театра, предпочитая репертуар героического тенора.
On January 21, 1959 in Moscow Bogachyov Vladimir Vyacheslavovich was born. This is a Soviet and Russian opera singer (tenor). Vladimir Bogachyov has graduated from the musical school of Gnesinykh and the Moscow conservatory. He has begun his work at operetta theater in the performance "Old Man Hottabych". He worked in the Bolshoi Theatre during 13 years and played twenty five main parties. Vladimir Bogachyov was a soloist of the Bolshoi Theatre, preferring the repertoire of the heroic tenor.
училище
[uchilishe]
-
college, (specialized) school
советский
[savetskij]
-
soviet
российский
[rasìjskij]
-
Russian
двадцать
[dvàtsat']
-
twenty
Владимир
[vladìmir]
-
Vladimir
спектакль
[spiktakl`]
-
performance
музыкальный
[muzykal`nyj]
-
musical
21 января 1925 года родилась Беспалова Раиса Макаровна. Это советская певица (меццо-сопрано). В 1952 году Раиса Беспалова закончила Саратовскую консерваторию. Самые известные оперные партии Раисы Беспаловой: Полина («Пиковая дама» Чайковского), Кармен («Кармен» Бизе), Сильва («Сильва» Кальмана), Ольга («Евгений Онегин» Чайковского) и многие другие. Муж Раисы Беспаловой также был оперным певцом.
On January 21, 1925 Bespalova Raisa Makarovna was born. This is a Soviet singer (mezzo-soprano). In 1952 Raisa Bespalova graduated from Saratov Conservatory. The most known opera parties of Raisa Bespalova are: Polina ("Queen of spades" of Tchaikovsky), Carmen ("Carmen" of Bizet), Silva ("Silva" of Kalman), Olga ("Eugene Onegin" of Tchaikovsky) and many others. Raisa Bespalova's husband was also an opera singer.
певица
[pivìtsa]
-
singer
январь
[yinvàr']
-
January
консерватория
[kansirvatoriya]
-
conservatory
Ты всё ещё не понимаешь что такое брак? [ty fs'o ishhyo ni panimaish' chto takoe brak] - Why don't you understand what is marriage

Мои деньги - это мои деньги [mai den'gi - ehta mai den'gi] - My money is mine

Твои деньги - тоже мои деньги [tvai den'gi - tozhe mai den'gi] - Your money is mine too
Римско-католический кафедральный собор Непорочного Зачатия Пресвятой Девы Марии. Недалеко от центра Москвы. Россия

The Roman Catholic Cathedral of the Immaculate Conception of the blessed virgin Mary. Near the center of Moscow. Russia