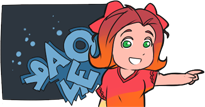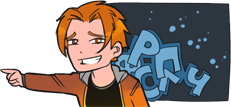 Back to all news
Other posts for this topic: In the street
Скоро выпадет снег, и всё будет хорошо [skora vypad'et sn'ek, i vs'yo bud'it kharasho] - Soon the snow falls, and everything will be fine
В Санкт-Петербурге появился новый дорожный знак: Осторожно, ловцы покемонов

A new road sign appeared in In St. Petersburg: Caution, catchers of pokemon
Пьер Ришар прокатился в московском метро
[p'er rishar prakatils'ya v maskofskom metro]
Pierre Richard has swept in the Moscow metro
метро
[mitrò]
-
underground, metro
Скажите, сколько стоит билет на метро?
[skazhìti skol'ka stòit bilèt na mitrò]
-
Can you tell me, please, how much does one ticket for a metro cost?
Как пройти к метро?
[kak prajtì k mitrò]
-
How can I get to the underground?
Арбат - это самая туристическая улица Москвы. Она как магнит притягивает туристов. Это одна из самых старых улиц столицы, а также важная московская достопримечательность. С 1986 года эта улица является полностью пешеходной. Здесь выступают уличные артисты, рисуют шаржи художники, продаются картины и русские сувениры.
Arbat is the most touristic street of Moscow. It attracts tourists as a magnet. It is one of the oldest streets of the capital, and also important Moscow sight. Since 1986 this street is completely for pedestrians. Here are the street actors, artists draw cartoons, pictures and the Russian souvenirs are on sale.
художник
[khudozhnik]
-
artist
турист
[turist]
-
tourist
сувенир
[suvenir]
-
souvenir
достопримечательность
[dostoprimechatel'nost']
-
showplace
столица
[stalitsa]
-
capital
картина
[kartìna]
-
picture