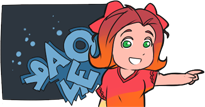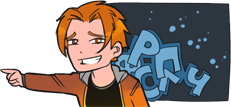 Posts
18 января существует несколько примет, связанных с погодой и урожаем. К примеру, звездное небо предвещало, что будет хороший урожай хлеба, снегопад — что будет хороший урожай гречки, а метель — что пчелы принесут много мёда. Кроме того, сильные ветры с юга предвещали грозовое лето.
On January 18 there are some signs connected with weather and a crop. For example, the stellar sky portend that there will be a good harvest of bread, snowfall — that there will be a good harvest of buckwheat, and a blizzard — that bees will bring a lot of honey. Besides, strong winds from the South portend storm summer.
погода
[pagoda]
-
weather
например
[naprimer]
-
for example
Волжская набережная - это одна из главных достопримечательностей города Ярославля (Россия). Эта набережная расположена по правому берегу реки Волга. Сегодня это отличное место для отдыха и прогулок. На Волжской набережной есть музыкальные фонтаны, несколько музеев и домов выдающихся личностей.
Volzhskaya Embankment is one of the main sights of the city of Yaroslavl (Russia). This embankment is located on the right bank of Volga. Today this is an excellent place for rest and walks. On Volzhskaya Embankment there are musical fountains, several museums and houses of outstanding persons.
фонтан
[fantan]
-
fountain
город
[gòrat]
-
city (noun, m.)
18 января 1941 года родился Бацазов Юрий Азмадиевич. Это советский и российский оперный певец (баритон), солист Северо-Осетинского театра оперы и балета. Лучшие партии Бацазова: Алеко в опере Рахманинова, Амран в «Оллане» Габараева, Коста в опере Христофора Плиева и многие другие.
On January 18, 1941 Batsazov Yury Azmadiyevich was born. This is a Soviet and Russian opera singer (baritone), a soloist of the North Ossetian opera and ballet theatre. The best parties of Batsazov are: Alecko in the opera of Rachmaninov, Amran in "Ollan" of Gabarayev, Costa in the opera of Hristofor Pliyev and many others.
18 января 1904 года в Саратове родился Бабочкин Борис Андреевич. Это советский русский актёр и режиссёр театра и кино, педагог. Борис Бабочкин является автором множества статей, отзывов и заметок в различных советских журналах. Он работал актёром во многих театрах, включая Малый Театр. Самые известные фильмы с участием Бориса Бабочкина: "Возвращение Нейтана Беккера", "Чапаев", "Подруги", "Большие крылья", "Друзья", "Чапаев с нами" и многие другие.
On January 18, 1904 in Saratov Babochkin Boris Andreevich was born. This is a Soviet Russian actor and a director of theater and cinema, a teacher. Boris Babochkin is the author of a set of articles, responses and notes in various Soviet magazines. He worked as an actor in many theaters, including Maly Theatre. The most famous movies with Boris Babochkin's participation are: "Nathan Becker's return", Chapayev, "Girlfriends", "Big wings", "Friends", "Chapayev with us" and many others.
журнал
[zhurnal]
-
magazine
17 января 1960 года родился Николаев Игорь Юрьевич. Это советский и российский композитор, певец, поэт. Игорь Николаев имеет большое количество наград за свою творческую деятельность. Среди его сольных альбомов самыми известными являются: "Дельфин и русалка", "Малиновое вино", "Пять причин", "Прости и отпусти" и многие другие. Игорь Николаев исполняет свои песни в таких жанрах, как поп-музыка, соул, электронная танцевальная музыка.
On January 17, 1960 Nikolaev Igor Yuryevich was born. This is a Soviet and Russian composer, a singer, a poet. Igor Nikolaev has got a large number of awards for his creative activity. Among his solo albums the most known are: "A dolphin and a mermaid", "Raspberry wine", "Five reasons", "Forgive and release" and many others. Igor Nikolaev sings the songs in such genres as pop music, soul, electronic, dance music.
советский
[savetskij]
-
soviet
количество
[kalichistvo]
-
quantity
Для приготовления салата "Романтика" возьмите пятьсот грамм креветок, двести грамм томатной пасты, сто грамм майонеза, сто грамм сметаны, три помидора, два зубчика чеснока, листья салата. Отварите креветки в солёной воде. Приготовьте соус из майонеза, томатной пасты и измельченного чеснока. Порежьте помидоры и листья салата. Добавьте креветки и полейте соусом.
To make the Romance salad take five hundred grams of shrimps, two hundred grams of tomato paste, hundred grams of mayonnaise, hundred grams of sour cream, three tomatoes, two garlic gloves, lettuce leaves. Cook shrimps in salty water. Make sauce from mayonnaise, tomato paste and crushed garlic. Cut tomatoes and lettuce leaves. Add shrimps and sauce.
пятьсот
[pyat`sot]
-
five hundred
помидор
[pamidòr]
-
tomato
майонез
[majonez]
-
mayonnaise
двести
[dvesti]
-
two hundret
Муди - это венгерская пастушья порода собак. Собаки этой породы очень отважные и энергичные. Они могут управлять большими стадами. Эти собаки также подходят для охоты на кабанов. Муди могут быть отличными охранниками и собаками-компаньонами. Их используют для обнаружения наркотиков и в спасательных службах. Муди — очень древняя порода, которая появилась в Венгрии в девятнадцатом веке.
Mudi is a Hungarian shepherd dog breed. Dogs of this breed are very brave and vigorous. They can control big herds. These dogs are also suitable for hunting for boars. Mudi can be excellent security guards and dogs partners. They are used for detection of drugs and in rescue services. Mudi is a very ancient breed which appeared in Hungary in the nineteenth century.
охранник
[akhrànnik]
-
security guard
энергичный
[ehnergichnyj]
-
energetic
отлично
[atlichno]
-
perfectly
древний
[drevnij]
-
ancient
девятнадцать
[devyatnadtsat`]
-
nineteen
Мангольд - это растение, которое похоже на свеклу со съедобными листьями. Листья этого растения похожи на шпинат. Мангольд богат калием, железом, натрием, магнием, а также витаминами К, А, Е. Корень мангольда содержит большое количество сахара. Его использовали для добычи сахара. Затем его заменила сахарная свекла. Мангольд используют для приготовления салатов и овощных рагу.
Mangold is a plant which is similar to beet with edible leaves. Leaves of this plant are similar to spinach. Mangold is rich in potassium, iron, sodium, magnesium, and also in vitamins K, A, E. Root of a mangold contains a large amount of sugar. It was used for extraction of sugar. Then it was replaced by sugar beet. Mangold is used for preparation of salads and vegetable stews.
шпинат
[shpinàt]
-
spinach
похож
[pakhozh]
-
alike, resembling
количество
[kalichistvo]
-
quantity
17 января 1945 года родился Альтов Семён Теодорович. Это советский и российский писатель-сатирик, сценарист. Семён Альтов начал писать свои сатирические произведения, когда ему было двадцать шесть лет. Семён Альтов является автором последнего спектакля Аркадия Райкина "Мир дому твоему". Альтов также принимал участие в создании комедийного сериала "Недотёпы".
On January 17, 1945 Altov Semyon Teodorovich was born. This is a Soviet and Russian writer-satirist, a screenwriter. Semyon Altov began to write his satirical works when he was twenty-six years old. Semyon Altov is the author of the last performance of Arkady Raikin "The world to your house". Altov also took part in creation of comedy series "Blunderers".
писать
[pisàt']
-
to write
писатель
[pisatel`]
-
writer
спектакль
[spiktakl`]
-
performance
Лена - это река в России, крупнейшая река Восточной Сибири. Она впадает в море Лаптевых Северного Ледовитого океана. Её длина составляет четыре тысячи четыреста сорок километров. Лена — самая крупная из российских рек. Это главная транспортная артерия Якутии.
Lena is a river in Russia, the largest river of Eastern Siberia. It flows into the Laptev Sea of the Arctic Ocean. Its length is four thousand four hundred forty kilometers. Lena is the largest of the Russian rivers. It is the main transport artery of Yakutia.
площадь
[plòshit']
-
square
девяносто
[devyanosta]
-
ninety
сибирский
[sibirskij]
-
siberian
северный
[severnyj]
-
northern