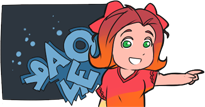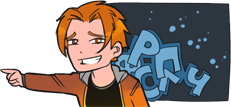 Posts
Музейный комплекс "Вселенная воды" - это музей в Санкт-Петербурге (Россия), находящийся в водонапорной башне. Он был построен в 1862 году. Все экспонаты, макеты и мультимедийные экспозиции музейного комплекса «Вселенная Воды» рассказывают об истории, современном состоянии и перспективах городского водоснабжения, а также об использовании воды в быту и состоянии водных ресурсов.
The museum complex "Water Universe" is a museum in St. Petersburg (Russia) which is located in a water tower. It was constructed in 1862. All exhibits, models and multimedia expositions of the museum complex "Water Universe" tell about a story, a current state and the prospects of city water supply, and also about use of water in life and about the condition of water resources.
современный
[savrimènnyj]
-
modern, contemporary
рассказывать
[raskazyvat`]
-
to tell
история
[istoriya]
-
history
историк
[istorik]
-
historian
Вода в фонтане течёт под действием давления. Фонтаны бывают естественные, техногенные и декоративные. Декоративные фонтаны используются для декора и для создания особой атмосферы. Некоторые фонтаны украшены подсветкой и музыкой.
Water in the fountain flows under the influence of pressure. Fountains can be natural, technogenic and decorative. Decorative fountains are used for decor and for creation of the special atmosphere. Some fountains are decorated with illumination and music.
фонтан
[fantan]
-
fountain
некоторый
[nekatoryj]
-
some
естественный
[estestvenyj]
-
natural
действие
[deistvie]
-
action
атмосфера
[atmasfera]
-
atmosphere
Потому что нужно уметь наслаждаться жизнью
[patamu chta nuzhna um'et' naslazhdat'sa zhizn'yu]
Because you need to be able to enjoy life
потому что
[patamu chto]
-
because
уметь
[umet`]
-
to be able
наслаждаться
[naslazhdat'sya]
-
enjoy
Аквапарк Мореон расположен в Москве в районе Ясенево. Это самый крупный водный комплекс столицы, который был открыт в 2013 году. На территории многофункционального комплекса имеется также фитнес-центр с тренажерным залом. Аквапарк имеет несколько водных аттракционов и бассейнов.
The aquapark Moreon is located in Moscow in the Yasenevo district. It is the largest water complex of the capital which has been opened in 2013. In the territory of the multipurpose complex there is also a fitness center with a gym. The aquapark has several water attractions and pools.
несколько
[neskal`ka]
-
some, several
столица
[stalitsa]
-
capital
У славян калач - это круглый белый хлеб, обычно в виде кольца, часто свадебный каравай, хлеб высшего сорта. Калачи были весьма популярны в России с середины XVI века. 22 сентября 2013 года в городе Коломна открылся музей «Калачная». В наши дни в России под словом "калач" понимается плетеный хлеб.
At Slavs the kalatch is a round white loaf, usually in the form of a ring, often a wedding loaf, the premium bread. Kalatches were very popular in Russia from the middle of the 16th century. On September 22, 2013 in the city of Kolomna the museum "Kalachnaya" was opened. Today in Russia the word "kalatch" associated with wattled bread.
город
[gòrat]
-
city (noun, m.)
Бессмертие народа - в его языке.
[bismertie naroda - v evo yazyke.]
-
Immortality of a nation is in its language
© Chinghiz Aitmatov
бессмертие
[bessmertie]
-
immortality
Слово дня: Word of the day:
восстановить
[vasstanavìt']
-
restore, reconstruct
(глагол, сов. вид) - привести в прежнее состояние.
Пример:
восстановить зрение [vasstanavìt' zrènije] - to restore sight
восстановить разрушенный город [vasstanavìt' razrùshinnyj gòrad] - to reconstruct destroyed city
восстановить свое здоровье [vasstanavìt' svayò zdaròv'je] - to make a full recovery
Прилагательное: восстановленный (м.р.)
Байкальская астрофизическая обсерватория расположена на северном побережье озера Байкал, в семидесяти километрах от Иркутска (Россия). Она была основана в 1980 году. Обсерватория оборудована пятью научными инструментами для наблюдений за Солнцем, Солнечной атмосферой и Солнечными вспышками.
Baikal astrophysical observatory is located on the northern coast of Lake Baikal, in seventy kilometers from Irkutsk (Russia). It was founded in 1980. The observatory is equipped with five scientific tools for observations of the Sun, the Solar atmosphere and Solar flashes.
Россия
[rassìya]
-
Russia
километр
[kilametr]
-
kilometer
солнечный
[solnechnyj]
-
sunny
северный
[severnyj]
-
northern
научный
[nauchnyj]
-
scientific
атмосфера
[atmasfera]
-
atmosphere
К кофе [k kof'e] - For coffee
Бунтарь [buntar'] - rebel
Это бивень мамонта, найденный в русле реки в Сибири, Россия

This mammoth Tusk found in a river in Siberia, Russia