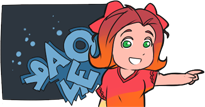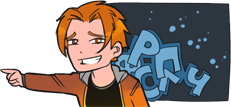 Posts
Слово дня: Word of the day:
удобный
[udòbnyj]
-
comfortable, convenient
(прилагательное) - такой, которым хорошо, приятно пользоваться, подходящий.
Пример:
удобная поза [udòbnaya pòsa] - comfortable pose
мне здесь удобно работать [mne zdès' udòbna rabòtat'] - it's comfortable for me to work here
удобный момент [udòbnyj mamènt] — convenient moment
Варианты слова: удобно (краткое прилагательное), удобство (существительное)
Слово дня:
подчинённый
[patchin'ònyj]
-
subordinate
- должностное лицо, которое подчиняется лицу,старшему по должности.
Пример:
трудолюбивый подчинённый [trudalyubìvyj padchinyònyj] - diligent subordinate
Варианты слова: подчинённый (м.р.), подчинённая (ж.р.), подчинённые (мн.ч.)
Жалко мыть такую машину...What a waste to wash such car...
мыться
[m`ytsa]
-
wash oneself
вымыть
[v`ymyt']
-
give a wash
Наслаждайся мелочами! - Enjoy little things!

мелочь [mèlach'] - small things, details
Вы умеете водить машину?
[vy umèiti vadìt' mashìnu]
-
Can you drive a car?
У тебя есть водительские права?
[u tibyà jèst' vadìtel'skije pravà]
-
Do you have a driver's license?
водить машину
[vadìt' mashìnu]
-
To drive a car
поймать машину
[pajmàt' mashìnu]
-
to hitch a lift
Подвези меня домой, пожалуйста.
[padvizì minyà damòj, pazhàlusta]
-
Drive me home, please.
Забери меня, пожалуйста, с работы.
[zabirì min'à, pazhàlusta, s rabòty]
-
Pick me up from work, please.
Как мне проехать до…?
[kak mne prajèkhat' do]
-
How can I drive to…?
Зоопарк Лимпопо расположен в Нижнем Новгороде. Это первый частный зоопарк в России. Зоопарк был основан в 2003 году. На данный момент в коллекции зоопарка представлено двести тридцать видов животных и более тысячи трёхсот особей. На территории зоопарка проходят общегородские и районные праздники.
The zoo Limpopo is located in Nizhny Novgorod. It is the first private zoo in Russia. The zoo was founded in 2003. At the moment two hundred thirty animal species and more than one thousand three hundred individuals are represented in a collection of the zoo. In the territory of the zoo take place city and regional holidays.
тысяча
[tysyacha]
-
thausand
праздник
[pràznik]
-
celebration, holiday, festival
коллекция
[kal'ektsiya]
-
collection
животное
[zhivotnoe]
-
animal
Лазер - это усиление света посредством вынужденного излучения. Габариты лазеров колеблются от микроскопических до размеров футбольного поля. Уникальные свойства излучения лазеров позволили использовать их в различных отраслях науки и техники, а также в быту. Практически все лазеры очень опасны для зрения. Они могут вызвать ожог сетчатки или полную слепоту.

Laser is strengthening of light by means of the compelled radiation. Dimensions of lasers fluctuate from microscopic to the sizes of the football field. Unique properties of radiation of lasers have allowed to use them in various branches of science and technicians, and also in life. Practically all lasers are very dangerous to sight. They can cause retinas burn or a total blindness.
Ежата рождаются голыми, слепыми, с розовой кожей, масса их тела всего 12 граммов. Через несколько часов после рождения у ежат появляются белые мягкие иглы.
The young hedgehogs are born naked, blind, with pink skin, their weight is only 12 grams. Small white spines appear on them within several hours after birth.
Не волнуйся. [ni valnùjs'a] - Don't worry.
Все под контролем. - Everything is under control.
волноваться
[valnavàtsa]
-
worry
23 апреля 1965 года был запущен первый в СССР космический спутник связи. Всего было запущено 5 экспериментальных спутников для создания с их помощью линии дальней радиосвязи между Москвой и Владивостоком. С помощью этих аппаратов была решена проблема обеспечения дальней телефонно-телеграфной связи и ретрансляции передач программ Центрального Телевидения.
On April 23, 1965 the USSR's first space communication satellite was launched. In total 5 test satellites for creation lines of a long-distance radio communication between Moscow and Vladivostok have been launched. By means of these devices the problem of ensuring long-distance telephone and telegraphic communication and relaying of transfers of programs of the Central Television has been solved.
проблема
[prablèma]
-
problem
космический
[kasmicheskij]
-
cosmic
решение
[rishènije]
-
solution, decision (noun, n.)
программа
[pragrama]
-
program
передача
[piridàcha]
-
broadcast, telecast