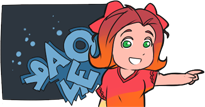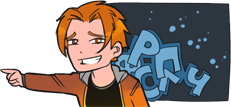 Posts
Грот Дианы - это одна из основных достопримечательностей Пятигорска (Россия). Этот грот был создан в 30-х годах XIX века известными архитекторами братьями Бернардацци. Это красивый каменный грот с арочным входом и двумя невысокими колоннами. Изначально он назывался Гротом Эльборуса, в честь восхождения на гору Эльбрус экспедиции под руководством генерала Емануеля. Немного позже грот был назван именем Дианы – храброй покровительницы охоты в древнеримской мифологии. За неделю до гибели М. Лермонтова, в июле 1841 года, его друзья устроили в гроте шикарный бал. Сегодня это популярное туристическое место. Благодаря хорошей акустике здесь проводятся симфонические концерты.
Diana's grotto is one of the main sights of Pyatigorsk (Russia). This grotto was created in the 30-es XIX century by famous architects brothers of Bernardazzi. It is a beautiful stone grotto with an arch entrance and two low columns. Initially it was called as Elborus's Grotto, in honor of climbing Mount Elbrus of expedition under the leadership of the general Emanuyel. A little later the grotto was called by the name of Diana – a brave patroness of hunting in ancient Roman mythology. One week before the death of M. Lermontov, in July, 1841, his friends staged luxurious Bal in the grotto. Today it is a popular tourist place. With good acoustics it hosts Symphony concerts.
сегодня
[sivòdn'a]
-
today
Россия
[rassìya]
-
Russia
красивый
[krasìvyj]
-
beautiful
концерт
[kantsert]
-
concert
архитектор
[arkhitektor]
-
architect
достопримечательность
[dostoprimechatel'nost']
-
showplace
Для того, чтобы вырастить из хулигана хорошего и достойного человека, нужно направить его негативную и разрушительную энергию в правильное русло. Подберите подходящую спортивную секцию для вашего ребенка или пусть он займется другим любимым хобби (рисование, пение, танцы и другое). Вы быстро увидите положительные результаты. Хулиган перестанет быть хулиганом.
To grow up a good and worthy person from the hooligan you must direct his negative and destructive energy to the correct course. Choose suitable sports section for your child or let him be engaged in other favourite hobby (drawing, singing, dancing and another). You will quickly see positive results. The hooligan will stop to be hooligan.
человек
[chilavèk]
-
man, person
результат
[rezul`tat]
-
result
нужно
[nuzhna]
-
it is necessary, one ought
быстро
[b`ystra]
-
quickly
энергия
[ehnergiya]
-
energy
спортивный
[spartivnyj]
-
sporting
разрушительный
[razrushitel'nyj]
-
destructive
другой
[drugoj]
-
another
правильно
[pravil`no]
-
correctly, that's right
15 октября 1814 года в Москве родился Михаил Юрьевич Лермонтов. Это знаменитый русский поэт, прозаик, драматург, художник, последователь Пушкина. Многие произведения Лермонтова были воплощены в живописи, театре, кинематографе. Его стихи обогатили русскую музыку, став основой для оперного, симфонического и романсного творчества. В творчестве Лермонтова переплелись духовные, философские и гражданские мотивы. Лермонтов был офицером. Будучи вспыльчивым человеком, Лермонтов нередко становился участником дуэлей и скандалов. Лермонтов погиб в 1841 году на дуэли со своим старым школьным приятелем майором Николаем Мартыновым.
On October 15, 1814 in Moscow Mikhail Yuryevich Lermontov was born. This is a well-known Russian poet, a prose writer, a playwright, an artist, a follower of Pushkin. Many works of Lermontov were embodied in painting, theater, and cinema. His verses enriched Russian music, having become a basis for opera, symphonic and romancing creative works. Spiritual, philosophical and civil motives intertwined in Lermontov's works. Lermontov was an officer. Being a quick-tempered person, Lermontov was quite often a participant of duels and scandals. Lermontov died in 1841 in duel with an old school friend major Nikolay Martynov.
человек
[chilavèk]
-
man, person
художник
[khudozhnik]
-
artist
стихи
[stikhi]
-
verse, lines
русский
[rùsskij]
-
Russian
философский
[filasofskij]
-
philosophical
живопись
[zhivopis`]
-
painting
Уже скоро [uzhe skora] - Soon
14 октября 1926 года вышло первое издание детской книги "Винни-Пух". Автором этого собрания детских рифмованных повестей и рассказов о забавном медведе был английский писатель Алан Александр Милн. Писатель начал сочинять истории про Винни-Пуха для своего сына Кристофера, который подружился в зоопарке с медведицей по имени Виннипег. Так и родились известные всем веселые рассказы про медведя. Впоследствии "Винни-Пух" был переведен на русский язык советским поэтом Борисом Заходер, а позднее киностудия "Союзмультфильм" сняла серию мультфильмов про Винни-Пуха. Благодаря этому мишка Винни прославился во всем СССР и стал одним из самых любимых героев детей.
On October 14, 1926 the first edition of the children's book "Winnie-the-Pooh" was published. The English writer Alan Alexander Milne was the author of this collection of children's rhymed stories about amusing bear. The writer started composing stories about Winnie-the-Pooh for his son Christopher who made friends in a zoo with a she-bear by the name of Winnipeg. In this way cheerful stories known for all about a bear were born. Subsequently "Winnie-the-Pooh" was translated into Russian by a Soviet poet Boris Zakhoder, and later the film studio "Soyuzmultfilm" made a series of animated films about Winnie-the-Pooh. Due to this bear Winnie became famous in all USSR and became one of the most favourite heroes of children.
писатель
[pisatel`]
-
writer
мультфильм
[mul`tfil`m]
-
cartoon
любимый
[lyubimyj]
-
beloved, favourite
детский
[detskij]
-
child's
известный
[izvesnyj]
-
famous
рассказывать
[raskazyvat`]
-
to tell
весёлый
[vis'òlyj]
-
merry
история
[istoriya]
-
history
Статуя Змея Горыныча (из русских народных сказок) находится в семейном парке "Кудыкина гора" близ села Каменка Задонского района Липецкой области, в России. Статуя вмиг оказалась известной на весь мир. Фото с трёхглавым монстром оказалось в подборке лучших снимков, сделанных пользователями Instagram. Фото выложено в официальном аккаунте создателей Instagram. На данный момент фото Змея Горыныча собрало 1,3 миллиона лайков и шесть с половиной тысяч комментариев.

The dragon "Змей Горыныч" (from Russian folk tales) statue is located in a family Park "Kudykina Gora" near the village of Kamenka, Zadonskiy district of Lipetsk region in Russia. The statue turned well-known all over the world. Photo three-headed monster was in the selection of the best images taken by Instagram users. Pictures are uploaded in the official account of the creators of Instagram. At this point photo of dragon has collected 1.3 million likes and six and a half thousand comments.
Присядь и объясни мне, почему у других котов уши больше моих
[pr'is'yat' i ob"yasn'i mn'e, pachimu u drugikh katof ushi bol'she maikh]
Sit down and explain to me why the other cats' ears are bigger than mine
Улица Большая Дмитровка, Москва, Россия
Bolshaya Dmitrovka Street, Moscow, Russia
Натрий наряду с калием и хлором необходим человеку в больших количествах. Содержание натрия в организме составляет 70-110 г. Из них 1/3 находится в костях, 2/3 - в жидкости, мышечной и нервной тканях. Натрий участвует во многих процессах в нашем организме. Продукты богатые натрием: морская капуста, мидии, осьминог, камбала, крабы, креветки, сардины, раки и яйца.
Sodium along with potassium and chlorine is necessary for a human in a large amount. Content of sodium in an organism is 70-110 g. 1/3 is in bones, 2/3 - in liquid, muscular and nervous fabrics. Sodium participates in many processes in our organism. Products rich with sodium are: sea cabbage, mussels, octopus, flounder, crabs, shrimps, sardines, crayfish and eggs.
человек
[chilavèk]
-
man, person
процесс
[pratses]
-
process
продукты
[pradukty]
-
products, produces
капуста
[kapùsta]
-
cabbage
морской
[marskòj]
-
sea, marine