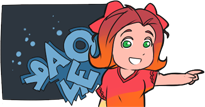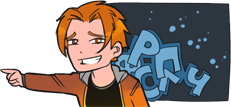 Posts
Махачкала - это город, который находится на юге России. Он является столицей Республики Дагестан. Поселение было основано в 1844 году как русское военное укрепление. В 1857 году оно получило статус города и название портовый город Петровск. В Махачкале находится несколько санаториумов и лечебных центров.
Makhachkala is a city which is located in the south of Russia. It is the capital of the Republic Dagestan. The settlement was founded in 1844 as a Russian military strengthening. In 1857 it has received the status of the city and the name a seaport Petrovsk. There are several sanatorium and health centers in Makhachkala.
несколько
[neskal`ka]
-
some, several
который
[katoryj]
-
which
город
[gòrat]
-
city (noun, m.)
столица
[stalitsa]
-
capital
А вы бы помогли животному? [a vy by pamaglì zhivòtnamu] - Would you help an animal?

помогать [pamagàt'] - to help
животное [zhivòtnaje] - animal

Нилова Пустынь - это православный мужской монастырь, который расположен на острове Столбный (Россия) вблизи озера Селигер. При археологических раскопках на территории обители было установлено, что в XVIII веке здесь работала крупнейшая на тот момент мастерская по производству нательных крестов.
Nilov Monastery is an orthodox man's monastery which is located on the island Stolbny (Russia) near the Lake Seliger. Archeological excavations in the territory of monastery shown that here was the largest workshop (in the XVIII century) that produced neck crosses.
Россия
[rassìya]
-
Russia
мужской
[mushskòj]
-
masculine, male, man's
монастырь
[monastyr']
-
monastery
который
[katoryj]
-
which
Проект «Чехов жив» даёт шанс чтецам со всего мира прочитать фрагмент одного из пятидесяти произведений Чехова. более 500 человек прочитали произведения Чехова. Вы можете прослушать их на YouTube!
"Chekhov is alive" project gives an opportunity for readers from all over the world to read a fragment of one of fifties Chekhov's works. More than 500 people read Chekhov's works. You can listen to them on YouTube!
Узнайте, кто вы из персонажей Чехова
Find out which Chekhov's character are you
https://chekhov.withgoogle.com/
Озеро Мечта, Ягоднинский район, Магаданская область, Россия

Lake "Dream", Yagodninsky area, Magadan region, Russia
Дорогие учителя РКИ - находить учеников стало так легко!
Создайте свою анкету преподавателя
https://www.ruspeach.com/schools_teachers/
и о вас узнают более 200 000 наших подписчиков, желающих изучать русский язык. Вас ждут! :)
На Руси хлебный квас использовался и для питья, и в качестве основы для приготовления пищи. В XV веке на Руси насчитывали ­более 500 рецептов кваса. Квас и сейчас является очень популярным напитком в России, особенно в летнюю жару. Он хорошо тонизирует и утоляет жажду.
In Russia grain kvass was used both for drink, and as a basis for cooking. In the XV century in Russia existed more than 500 recipes of kvass. Even now kvass is very popular drink in Russia, especially during a summer heat. It tones up and satisfies thirst very well.
Хорошо-прожаренный
[khorosho-prozharennyj]
-
well-cooked
особенно
[asobenno]
-
especially
напитки
[napìtki]
-
drinks
популярный
[papulyarnyj]
-
popular
жара
[zharà]
-
hot weather
Йошкар-Ола - это город в России, который является столицей Республики Марий Эл. Город был основан в 1584 году. Это крупный многоотраслевой промышленный, культурный и научный центр республики. Город делится рекой Малая Кокшага на две части. В Йошкар-Оле много музеев, театров, кинотеатров и библиотек.
Yoshkar-Ola is the city in Russia which is the capital of the Republic Mari El. The city was founded in 1584. It is a large diversified industrial, cultural and scientific center of the republic. The city is divided by the river Small Kokshaga into two parts. There are a lot of museums, theaters, movie theaters and libraries in Yoshkar-Ola.
научный
[nauchnyj]
-
scientific
город
[gòrat]
-
city (noun, m.)
столица
[stalitsa]
-
capital
библиотека
[bibliatèka]
-
library
Храм Святой Троицы в Орехово-Борисово. Россия, Москва.

Temple Holy Trinity in Orekhovo-Borisovo. Russia, Moscow.
- Женщина, это платье вас полнит!
- Ну Слава Богу, а то я все на чебуреки грешила!
- Lady, this dress makes you look fat!
- Thanks God, I blamed chebureks!
чебуреки
[chebureki]
-
pasties
женщина
[zhèhnsshina]
-
woman