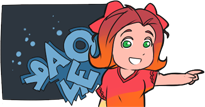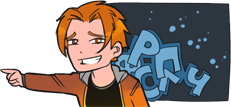 Posts
- Что ты в ней нашёл? - What did you find in her?
- Себя. - Myself.
находить
[nakhadìt']
-
find
Как он выглядит?
[kak on v`yglidit]
-
What does he look like?
У него приятная внешность.
[u nivò priyàtnaya vnèshnast']
-
He is good-looking man.
У него тёмные волосы.
[u nivò tyòmnyje vòlasy]
-
He has dark hair.
У неё голубые глаза.
[u niyò galub`yje glazà]
-
She has blue eyes.
Какой у тебя рост?
[kakòj u tibyà ròst]
-
How tall are you?
он высокий
[on vysòkij]
-
he is tall
он маленького роста
[on màlin'kava ròsta]
-
he is short
20 апреля 1958 года в Москве родился Фетисов Вячеслав Александрович. Это известный советский и российский хоккеист, двукратный олимпийский чемпион, семикратный чемпион мира, двукратный обладатель Кубка Стэнли. Фетисов является одним из 6 членов символической сборной столетия Международной федерации хоккея.
On April 20, 1958 in Moscow Fetisov Vyacheslav Aleksandrovich was born. This is a famous Soviet and Russian hockey player, the two-time Olympic champion, the seven-time world champion, the two-time owner of the Stanley Cup. Fetisov is one of 6 members of the symbolical team of the century of the International federation of hockey.
чемпион
[chimpiòn]
-
champion
хоккеист
[khakeist]
-
hockey plaer
известный
[izvesnyj]
-
famous
международный
[mezhdunarodnyj]
-
international
Воронинский заповедник находится в Тамбовской области (Россия). Он был создан 12 августа 1994 года для охраны сохранившихся лесостепных экосистем Центральной России. Достопримечательностями заповедника являются Лысая Гора, три озера, уникальная ивовая роща, возраст которой 150 лет, святой родник Серафима Саровского, поселок Михинский, Барская гора. Для туристов в заповеднике есть 3 маршрута.
The Voroninsky reserve is in the Tambov region (Russia). It was created on August 12, 1994 for protection of the remained forest-steppe ecosystems of the Central Russia. Sights of the reserve are the Bald Mountain, three lakes, a unique willow grove which age is 150 years, a sacred spring of Seraphim of Sarov, the settlement of Mikhinsky, the Lordly mountain. There are 3 routes for tourists in the reserve.
турист
[turist]
-
tourist
достопримечательность
[dostoprimechatel'nost']
-
showplace
К сезону линьки готовы! - Prepared for shedding season!

линька [lìn'ka] - shedding
Хотите иметь хорошее здоровье - пейте свекольный сок по 1 стакану в день. Он способен нормализовать давление, повысить иммунитет, улучшить цвет лица и бороться с различными болезнями сердца и щитовидной железы. Полезно пить не чистый свекольный сок, а его смесь с другими овощными соками, квасом или кефиром.
If you want to have good health - drink beet juice 1 glass a day. It is capable to normalize pressure, to increase immunity, to improve face colour and to struggle with various heart troubles and problems with thyroid gland. It is healthy to drink not pure beet juice, but its mix with other vegetable juice, kvass or kefir.
Энотера - это неприхотливое растение, которое часто используется садоводами для украшения сада. Энотера имеет нежные цветки разного цвета. Энотера любит солнечный свет.
Enotera is an unpretentious plant which is often used by gardeners for decoration of a garden. Enotera has delicate flowers of different colour. Enotera loves sunlight.
Марципан - это десерт из смеси измельчённого миндаля и сахарного сиропа или сахарной пудры. Иногда марципаном называют также массу из других орехов, а также изделия с ней. Например, в России распространены булочки-марципаны с арахисом. В мире существуют несколько музеев марципана. В России самые крупные производители марципана Grondard (Санкт-Петербург) и Pomatti (Калининград).
Marzipan is a dessert from mix of the crushed almonds and sugar syrup or icing sugar. Sometimes marzipan is called also the mix from other nuts, and also products with it. For example, rolls marzipans with peanuts are widespread in Russia. In the world there are several museums of marzipan. In Russia the largest producers of marzipan are Grondard (St. Petersburg) and Pomatti (Kaliningrad).
несколько
[neskal`ka]
-
some, several
например
[naprimer]
-
for example
иногда
[inagda]
-
sometimes
десерт
[disèrt ]
-
dessert
Россия
[rassìya]
-
Russia
называться
[nazyvat`sya]
-
to be called
Санкт-Петербург, Россия - Saint Petersburg, Russia
Открытие Большого зала Московской консерватории состоялось 20 апреля 1901 года. Это концертный зал в Москве, который является одной из крупнейших и самых значительных концертных площадок в России и мире. Зал вмещает тысяча семьсот тридцать семь мест. Здесь выступают ведущие российские и зарубежные солисты и коллективы классической музыки, а также проходят крупнейшие музыкальные конкурсы и фестивали.
Opening of the Big hall of the Moscow conservatory took place on April 20, 1901. It is the concert hall in Moscow which is one of the largest and most considerable concert venues in Russia and the world. The hall contains one thousand seven hundred thirty seven places. Here the leading Russian and foreign soloists and collectives of classical music act, and also take place the largest musical competitions and festivals.
тридцать
[trìtsat']
-
thirty
открытие
[atkrytie]
-
discovery
конкурс
[konkurs]
-
contest, competition
консерватория
[kansirvatoriya]
-
conservatory
зарубежный
[zarubezhnyj]
-
foreign
выступать
[vystupat`]
-
to advance