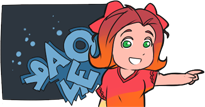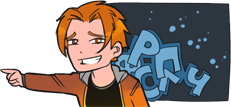 Posts
Цитаты из русских фильмов, которые ты должен знать:
Quotes from Russian movies, that you should know:

"Оставь меня, старушка, я в печали!"
[astàf' minya, starùshka, ya f pichàli] -
"Leave me alone, old woman, I'm sad!"

Говорится, когда хочешь остаться один, когда тебе грустно и чтобы тебя не беспокоили. Но! "Старушка" - это грубое обращение, поэтому говорить его можно только в шутку.
It is said when you want to be alone, when you are sad and you don't want anyone to disturb you. But! "Старушка" (old woman) is a rude expression, so use it only as a joke.
кукуруза [kukurùza] - corn
вкус: taste:
варёный
[var'ònyj]
-
boiled
безвкусный
[bisfkùsnyj]
-
tasteless
сладкий
[slàdkij]
-
sweet
сливочный
[slìvachnyj]
-
creamy
Другие вкусы тут
Other tastes see here
https://www.ruspeach.com/phrases/?section=152
Москва в объятиях мрачной ночи [maskva v ab''yat'iyakh mrachnoj nochi] - Moscow in the arms of grim night
Ленинград (Санкт-Петербург), 1960гг.

Leningrad (Saint Petersburg), 1960s.
А вы знали, что площадь Плутона меньше, чем площадь России?

Did you know that the area of Pluto is smaller than the area of Russia?
Растение нут также известно под названием "турецкий горох". Турецкий горох занимает третье место в мире по популярности среди бобовых после горошка и фасоли. Благодаря высокому содержанию клетчатки нут улучшает пищеварение, благотворно влияет на работу сердца, а также регулирует уровень сахара в крови. Турецкий горох снабжает организм энергией, которая используется постепенно, не увеличивая уровень сахара в крови. Нут богат витаминами, белками и микроэлементами.
Plant chick-pea is also known as "Turkish peas". Turkish peas take the third place in the world in popularity among bean after peas and haricot. Thanks to the high content of cellulose chick-pea improves digestion, influences well work of heart, and also regulates sugar level in blood. The Turkish peas supply an organism with energy which is used gradually, without increasing sugar level in blood. Chick-pea is rich in vitamins, proteins and minerals.
энергия
[ehnergiya]
-
energy
увеличиваться
[uvilichivatsa]
-
to increase, to grow
родина
[rodina]
-
native land
название
[nazvanie]
-
name, title
23 октября в России празднуется День работников рекламы. Это профессиональный праздник всех составителей рекламы, рекламодателей, маркетологов и пиарщиков. Этот праздник был установлен в 1944 году и с тех пор празднуется ежегодно.
On October 23 in Russia Day of workers of advertizing is celebrated. It is a professional holiday of all originators of advertizing, advertisers, marketing specialists and PR managers. This holiday was established in 1944 and since then has been celebrated annually.
праздник
[pràznik]
-
celebration, holiday, festival
Россия
[rassìya]
-
Russia
октябрь
[akt'àbr']
-
October
В России пришла пора менять колёса.
It's time to change to winter tires in Russia.
Как правильно хранить шины смотрите на картинке.
How to correctly store your tyres see in the picture.
шина [sh`yna] - tyre
диск [disk] - wheel
с [s] - with
без [bes] - without
существительное (Им.п.) + С + существительное (Твор.п.)
noun (Nom.c.) + С + noun (Prep.c.)
существительное (Им.п.) + БЕЗ + существительное (Род.п.)
noun (Nom.c.) + БЕЗ + noun (Gen.c.)
А как правильно использовать падежи смотрите в Грамматике
And how to correctly use the cases see in Grammar
https://www.ruspeach.com/learning/3466/
Король Лев в Московском метро
The Lion King in Moscow metro
Дезодоранты - это косметические изделия, предназначенные для маскировки, ослабления или устранения неприятных запахов. Наиболее часто дезодоранты применяются в зоне подмышек для устранения запаха, вызванного преимущественно продуктами бактериального разложения пота.

Deodorants are the cosmetic products intended for masking, easing or elimination of unpleasant smells. Most often deodorants are applied in a zone of armpits to eliminate smell caused mainly by products of bacterial decomposition of sweat.