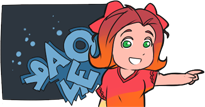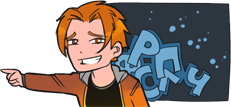 Posts
На Руси хлебный квас использовался и для питья, и в качестве основы для приготовления пищи. В XV веке на Руси насчитывали ­более 500 рецептов кваса. Квас и сейчас является очень популярным напитком в России, особенно в летнюю жару. Он хорошо тонизирует и утоляет жажду.
In Russia grain kvass was used both for drink, and as a basis for cooking. In the XV century in Russia existed more than 500 recipes of kvass. Even now kvass is very popular drink in Russia, especially during a summer heat. It tones up and satisfies thirst very well.
Хорошо-прожаренный
[khorosho-prozharennyj]
-
well-cooked
особенно
[asobenno]
-
especially
напитки
[napìtki]
-
drinks
популярный
[papulyarnyj]
-
popular
жара
[zharà]
-
hot weather
Йошкар-Ола - это город в России, который является столицей Республики Марий Эл. Город был основан в 1584 году. Это крупный многоотраслевой промышленный, культурный и научный центр республики. Город делится рекой Малая Кокшага на две части. В Йошкар-Оле много музеев, театров, кинотеатров и библиотек.
Yoshkar-Ola is the city in Russia which is the capital of the Republic Mari El. The city was founded in 1584. It is a large diversified industrial, cultural and scientific center of the republic. The city is divided by the river Small Kokshaga into two parts. There are a lot of museums, theaters, movie theaters and libraries in Yoshkar-Ola.
научный
[nauchnyj]
-
scientific
город
[gòrat]
-
city (noun, m.)
столица
[stalitsa]
-
capital
библиотека
[bibliatèka]
-
library
Храм Святой Троицы в Орехово-Борисово. Россия, Москва.

Temple Holy Trinity in Orekhovo-Borisovo. Russia, Moscow.
- Женщина, это платье вас полнит!
- Ну Слава Богу, а то я все на чебуреки грешила!
- Lady, this dress makes you look fat!
- Thanks God, I blamed chebureks!
чебуреки
[chebureki]
-
pasties
женщина
[zhèhnsshina]
-
woman
Озеро Морской Глаз расположено в республике Марий Эл (Россия) вблизи деревни Шарибоксад Волжского района. Озеро образовалось в результате карстового провала 20 тысяч лет тому назад. Оно интересно своим местоположением на склоне горы, большой глубиной при небольших размерах и необычным зелёным цветом воды. Происхождение озеро связано с подземными пустотами.
Lake "Sea Eye" is located in the Republic of Mari El (Russia) near the village of Shariboksad of the Volga area. The lake was formed as a result of a karst fracture 20 thousand years ago. It is interesting by the location on a mountain slope, a deep water at the small sizes and unusual green color of water. The origin of the lake is connected with underground emptiness.
Россия
[rassìya]
-
Russia
результат
[rezul`tat]
-
result
размер
[razmer]
-
size, dimention
морской
[marskòj]
-
sea, marine
интересно
[intiresna]
-
interesting, interestingly
большой
[bal'shòj]
-
big (adj, m.)
зелёный
[zil'ònyj]
-
green (adj.)
деревня
[direvnya]
-
countryside, village
В Московском метро появился новый поезд с героями известных советских мультфильмов. А вы узнали их?

There is a new train with the famous heroes of Soviet cartoons in the Moscow metro. Do you know them?
Сегодня московский зоопарк отмечает день рождения!
Moscow Zoo is celebrating its BDay!

зоопарк [zaapàrk] - zoo
Смоленск - это один из древнейших городов России. Смоленск был основан в 863 году. Город расположен в 378 км к юго-западу от Москвы. Он имеет выгодное географическое положение на путях из Москвы в Белоруссию, Прибалтику, страны Центральной и Западной Европы. В Смоленске много парков и скверов для отдыха, кинотеатров и театров, музеев и спортивных клубов.
Smolensk is one of the most ancient cities of Russia. Smolensk was founded in 863. The city is located in 378 km to the southwest from Moscow. It has an advantageous geographical location on the ways from Moscow to Belarus, the Baltics, the countries of Central and Western Europe. There are a lot of parks and squares for rest, movie theaters and theaters, museums and sports clubs in Smolensk .
город
[gòrat]
-
city (noun, m.)
страна
[stranà]
-
country
спортивный
[spartivnyj]
-
sporting
Белоруссия
[belorùssiya]
-
Belarus
Author of the image: Валера Сабанов
Рассвет на плато Бермамыт, Карачаево-Черкесия, Россия.
Dawn on the plateau Bermamyt, Karachay-Cherkessia, Russia