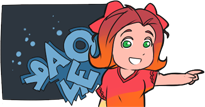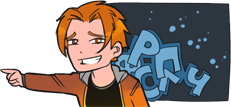 Posts
Вторая половина июня - это время абрикосов. Интересно то, что абрикос - это плодовое дерево рода слив. Абрикос - это очень вкусный и витаминный плод. Его употребляют свежим или в виде сухофруктов (курага). Абрикосы используются для приготовления наливки и варенья, пастилы. Сок абрикоса является природным антибиотиком. Этот фрукт богат витаминами (А, С, Р, В1 и РР) и микроэлементами (калий, железо, магний, фосфор). Абрикосовое масло используется в медицине и косметике.
The second half of June is time of apricots. It is interesting that the apricot is a fruit-tree of a plum sort. The apricot is a very tasty and vitamin fruit. It is used fresh or as dried fruits (dried apricots). Apricots are used for preparation of fruit liqueur and jam, fruit candy. Apricot juice is a natural antibiotic. These fruit are rich in vitamins (A, C, P, B1 and PP) and minerals (potassium, iron, magnesium, phosphorus). Apricot oil is used in medicine and cosmetics.
половина
[palavina]
-
half
масло
[màsla]
-
oil, butter
интересно
[intiresna]
-
interesting, interestingly
вкусный
[fkùsnyj]
-
tasty
медицина
[meditsina]
-
medicine
23 июня 1889 года родилась Ахматова Анна Андреевна. Это величайший классик советской поэзии, поэтесса с трагической судьбой. Вся жизнь Ахматовой была связана с Санкт-Петербургом. Свои первые стихи она начала сочинять здесь. По Москве-реке ходит теплоход «Анна Ахматова». Также в ее честь названа малая планета и улицы в странах СНГ.
On June 23, 1889 Akhmatova Anna Andreevna was born. This is the greatest classic of the Soviet poetry, a poetess with tragic destiny. All life of Akhmatova was connected with St. Petersburg. She began to compose her first verses there. Across the Moskva River the motor ship "The Anna Akhmatova" goes. Also in her honor the minor planet and streets in the CIS countries were called.
стихи
[stikhi]
-
verse, lines
город
[gòrat]
-
city (noun, m.)
поэзия
[paehziya]
-
poetry
Киевский вокзал в Москве [Kiefskij vakzal v Maskv'e] - Kievsky railway station in Moscow

Геометрия отражений [giam'etriya atrazhenij] - Geometry of reflections
Кулундинское озеро - это самое крупное из озёр Алтайского края (Россия), которое расположено в западной части Кулундинской равнины, в шестидесяти четырех километрах восточнее города Славгорода. Это озеро не замерзает зимой. Кулундинское озеро содержит запасы мирабилита, который используется в медицине и не только.

Lake Kulunda is the largest of lakes of Altai Krai (Russia) which is located in the western part of Kulunda Steppe, in sixty four kilometers to the east of the city of Slavgorod. This lake doesn't freeze in winter. Lake Kulunda contains stocks of a mirabilit which is used in medicine and not only.
Доброй вам ночи
[dobroj vam nochi]
-
Have a good night
В Москве идёт дождь.
[v Moskve idyot dozhd']
-
It's raining in Moscow.
Сахалин - это крупнейший остров России, который омывается Охотским и Японским морями. На Сахалине насчитывается 16 120 озёр общей площадью около 1000 км². Природа Сахалина - великолепна. Основными достопримечательностями острова являются гора Вайда, пещера Медвежьих трагедий, альпийские луга и горные озёра.
Sakhalin is a largest island of Russia which is washed by the Okhotsk and Japanese seas. There are 16 120 lakes with a total area about 1000 km² in Sakhalin. The nature of Sakhalin is magnificent. The main sights of the island are the mountain Wajda, the cave of Bear tragedies, the Alpine meadows and mountain lakes.
площадь
[plòshit']
-
square
природа
[priroda]
-
nature
В России блины являются любимым десертом не только детей, но и взрослых. Блины можно подавать со сладким или нейтральным соусом. Блины идеально гармонируют со сметаной, сгущенным молоком, вареньем, карамелью и жидким шоколадом. Мороженое и фрукты также станут идеальным дополнением к блинам.
In Russia pancakes are a favourite dessert not only of children, but also of adults. Pancakes can be served with sweet or neutral sauce. Pancakes are ideally in harmony with sour cream, condensed milk, jam, caramel and liquid chocolate. Ice cream and fruit will also become ideal addition to pancakes.
шоколад
[shakalàt]
-
chocolate
мороженое
[maròzhinaje]
-
ice-cream
десерт
[disèrt ]
-
dessert
любимый
[lyubimyj]
-
beloved, favourite
Если жизнь преподносит тебе лимоны, сделай из них лимонад.
[Esli sud'ba prepodnosit tebe limon, sdelaj iz nego limonad]
-
When life gives you lemons, make lemonade.
(c) Дейл Карнеги/Dale Carnegie
Картина от которой мурашки по коже - Папко Валентин Фёдорович "Даже не снилось. 22 июня 1941". В 4 утра без объявления войны фашистская Германия и её союзники напали на Советский Союз. Свыше 26 миллионов жителей СССР погибло за 4 года. В том числе все прадеды всех членов команды Ruspeach.com
Goosebumps picture "Not Even dreamed of. June 22, 1941" by Papko Valentin Fedorovich. At 4 a.m. without declaring war, fascist Germany and its allies attacked the Soviet Union. More than 26 million Soviet citizens died in 4 years. Including all the ancestors of all Ruspeach.com team members
картина
[kartìna]
-
picture
Ты рисуешь картины
[ty risùjesh' kartìny]
-
you draw pictures
картинная галерея
[kartinnaya galereya]
-
Art Gallery