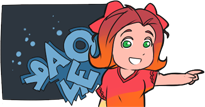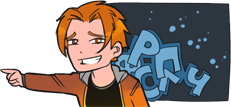 Posts
Author of the image: EGRA
"Пять углов", Санкт-Петербург, Россия
"Five corners", Saint Petersburg, Russia
Высадите меня на углу этого здания.
[v`ysaditi minyà na uglù èhtava sdàniya]
-
Drop me off at the corner of this building.
Другие фразы для темы "На улице"
Other phrases for "In the street" topic
https://www.ruspeach.com/en/phrases/?section=171
Как воспитывали русского дворянина:
How Russian noblemen were raised:

Прочитайте историю. Ответьте на вопросы:
Read the story. Answer the questions:

1) Где происходит действие истории?
Where does this story take place?

2) Кого люди называли "Его светлость"?
Whom people referred to as "Его светлость"?

3) Какая главная мысль этой истории?
What is the main idea of this story?

Ответы: Answers:
1) На одной из постоянных баз геологических экспедиций (на базе геологических экспедиций)
2) Потомка древнего княжеского рода
3) Убирать грязь - не стыдно, стыдно жить в грязи.

Площадь Куйбышева в городе Самаре (Россия) является на данный момент самой большой площадью в Европе.
Kuibyshev square in Samara city (Russia) at the moment is the largest square in Europe.

площадь [plòshit'] - square
Поваренная соль - это пищевой продукт, который в измельчённом виде представляет собой бесцветные кристаллы. Соль жизненно необходима для жизнедеятельности человека, также как и для всех остальных живых существ. Суточная потребность человека в соли составляет 10—15 г. По словам ученых, человек может выдержать полное отсутствие соли в диете не более 10—11 суток.
Table salt is a foodstuff that look like represents colourless crystals in powdered form.Salt is vital for human life, also as well as for all other living creatures. The daily human need for salt is 10 — 15 g. According to scientists, people can sustain total absence of salt no more than 10 — 11 days.
человек
[chilavèk]
-
man, person
Как начать разговор с незнакомцем? How to start a conversation with a stranger?
У вас есть домашние животные?
[u vas jest' damàshnii zhivòtnyi]
-
Have you got any pets?
Мне нравится Ваш музыкальный вкус.
[mne nràvitsa vash muzykàl'nyj fkùs]
-
I like your musical taste.
Кто выиграл последние Олимпийские Игры?
[kto v`yigral paslèdnii alimpìjskie ìgry]
-
Do you know who won the latest Olympic Games?
Другие фразы для знакомства
Other phrases for acquaintance
https://www.ruspeach.com/phrases/?section=188
Использование салатового декора в квартире является очень креативным решением и правильным выбором. Салатовый цвет подойдет практически для любой комнаты. Он гармонично сочетается с деревянным или другим покрытием пола коричневого цвета. Салатовый цвет будет всегда держать ваше настроение в тонусе.
The use of a lime decor in the apartment is very creative decision and a right choice. Lime color will be suitable practically for any room. It blends in well with wood or other covering a floor of brown color. Lime color will always keep your mood in good shape.
держать
[dirzhat`]
-
to hold
решение
[rishènije]
-
solution, decision (noun, n.)
коричневый
[karìchnivyj]
-
brown (adj.)
квартира
[kvartìra]
-
apartment, flat
Доброе утро!
[dòbraje ùtra]
-
Good morning!
Пора завтракать!
[parà zàftrakat' ]
-
it's high time to have breakfast!
А как выглядит ваш завтрак?
And what does your breakfast look like?
На завтрак я ем...[na zàftrak ya jem] - For breakfast I have (eat)...
На завтрак я пью...[na zàftrak ya p'yu] - For breakfast I have (drink)...
кофе с молоком
[kòfe s malakòm]
-
coffee with milk
Аничков мост является одним из самых известных мостов Санкт-Петербурга (Россия). Он пересекает реку Фонтанка и расположен на Невском проспекте. Мост был основан в 1716 году. В то время он был деревянным. В 1785 году мост был построен из камня. В 1841 году на мосту появились скульптуры коней.
Anichkov Bridge is one of the most known bridges of St. Petersburg (Russia). It crosses the Fontanka River and is located on Nevsky Avenue. The bridge was founded in 1716. At that time it was wooden. In 1785 the bridge was built from stone. In 1841 sculptures of horses appeared on the bridge.
проспект
[praspekt]
-
prospect, avenue
деревянный
[dirivyanyj]
-
wooden
О чём вы мечтаете? What are you dreaming about?
Мечтать [michtàt'] - to dream
Мечтать + о + существительное в Предложном падеже
(Dream + about + noun in Prepositional case)
Примеры:
мечтать о лете - to dream about summer
мечтать о девушке - to dream about a girl
мечтать об обеде - to dream about lunch
Я мечтаю о тебе - I dream about you
Я мечтаю о свадьбе - I dream about a wedding
Я мечтаю о подарке - I dream about a present
In what situations what cases to use -
В каком случае какой падеж использовать -
https://www.ruspeach.com/en/learning/3466/
Чехословацкий влчак - это относительно молодая порода собак, возникшая в результате эксперимента, проведенного в 1955 году в Чехословакии в результате скрещивания немецких овчарок и карпатских волков. Целью эксперимента было создание породы с темпераментом, инстинктом и обучаемостью немецкой овчарки, а также и силой и выносливостью карпатского волка. Собаки этой породы используются в войсковых спецоперациях, в поисково-спасательной и защитно-караульной службе, для охоты и спортивных соревнований.
Czechoslovakian Wolfdog is a rather young breed of dog which has resulted from the experiment made in 1955 in Czechoslovakia as a result of crossing of German shepherds and Carpathian wolves. Creation of breed with temperament, instinct and learning ability of German shepherd, as well as force and endurance of Carpathian wolf was the purpose of the experiment. Dogs of this breed are used in army special operations, in search and rescue and protective guard duty, for hunting and sports competitions.
результат
[rezul`tat]
-
result
эксперимент
[ehkspiriment]
-
experiment
спортивный
[spartivnyj]
-
sporting
немецкий
[nimètskij]
-
German