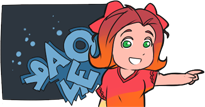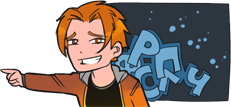 Posts
Для того, чтобы взбодриться и повысить себе настроение можно использовать цитрусовые эфирные масла. К примеру, эфирные масла грейпфрута и лайма помогают повысить работоспособность и придают сил и энергии. Добавьте две капли каждого из эфирных масел в аромалампу или в чашку с кипятком и наслаждайтесь восхитительным цитрусовым ароматом.
In order to cheer up and raise your mood you can use citrus essential oils. For example, essential oils of grapefruit and lime help to increase working capacity and give forces and energy. Add two drops of each of essential oils to an aromalampa or to a cup with boiled water and enjoy delightful citrus aroma.
пример
[primèr]
-
example
настроение
[nastroenie]
-
mood
можно
[mozhno]
-
one can, one may
использовать
[ispol`zavat`]
-
to use
энергия
[ehnergiya]
-
energy
У меня садится батарейка на телефоне.
[u minyà sadìtsa batarèjka na tiliphòni]
-
My battery's about to run out.
Я перезвоню позже.
[ya pirizvan'ù pòzzhi]
-
I'll call you back later.
Я пошлю тебе сообщение.
[ya pashlyù tibè saapsshènije]
-
I'll send you a text.
Больше для общения по телефону:
More for telephone conversation:
https://www.ruspeach.com/phrases/?section=157
мыться
[m`ytsa]
-
wash oneself
умываться
[umyvàtsa]
-
wash oneself's face
мыть руки
[myt' rùki]
-
wash smb's hands
4 февраля в России известен как Тимофеев День. Он принял мученическую смерть от рук язычников и был причислен к святым. Тимофеев день связан с понятием "Тимофеевские Морозы". Это значит, что надеяться об окончании зимы еще рано. Во времена Древней Руси люди считали, что именно с этого дня начинаются самые жестокие морозы и метели.
February 4 in Russia is known as Timofeev Day. He was martyred at the hands of Gentiles and was added to the saints. Timofeev Day is connected with the concept "Timofeev Frosts". It means that it`s still early to hope for the end of winter. At the time of Ancient Russia people considered that exactly from this day the most bitter cold and blizzards begin.
надеяться
[nadeyat`sya]
-
to hope
февраль
[fivràl']
-
February
древний
[drevnij]
-
ancient
Author of the image: Ольга Милеева
Кострома [kastramà] Kostroma

город, основанный в 1152 в России на реке Волге, включён в «Золотое кольцо России» (группу городов около Москвы, которые сыграли важную роль в Русской истории).

is a city founded in 1152 in Russia on the Volga River, it is included in the Golden Ring cities (a group of cities near Moscow that has played an important role in Russian history).
Как я себя представляю, заходя утром в метро.
How I see myself when entering metro in the morning.
Как пройти к метро?
[kak prajtì k mitrò]
-
How can I get to the underground?
Скажите, сколько стоит билет на метро?
[skazhìti skol'ka stòit bilèt na mitrò]
-
Can you tell me, please, how much does one ticket for a metro cost?
Звезды находятся в бесконечном конфликте сами с собой. Гравитация всей массы звезды засасывает ее саму внутрь. Однако, к счастью, есть и противодействующая сила разрушительной гравитации звезды. Большинство звезд являются красными карликами. Самые массивные звезды имеют самую непродолжительную жизнь. Наша звезда - Солнце - является желтым карликом, который находится в 150 миллионов километров от нашей планеты.
Stars are in the infinite conflict with themselves. Gravitation of all mass of a star draws it inside of itself. However, fortunately, there is also a counteracting force of destructive gravitation of a star. Most stars are red dwarfs. The most massive stars have the shortest life. Our star - the Sun - is the yellow dwarf which is located in 150 million kilometers from our planet.
миллион
[million]
-
million
километр
[kilametr]
-
kilometer
счастье
[sshàst'je]
-
happiness
разрушительный
[razrushitel'nyj]
-
destructive
Хрен является основой традиционной приправы, которая имеет жгучий вкус. Это ароматический пряный овощ, который используют в кулинарии. Из хрена делают салаты и соусы. Он способен возбуждать аппетит и поднимать тонус, активизируя жизненную силу и энергию. Эфирные масла хрена обладают антисептическими свойствами. Содержание витамина С в хрене намного выше, чем в лимонах.
Horse-radish is a basis of traditional seasoning which has burning taste. It is an aromatic spicy vegetable which is used in cookery. Salads and sauces can be done from horse-radish. It can stimulate appetite and raise energy levels, enhancing vitality and energy. Essential oils of a horse-radish has antiseptic properties. The content of vitamin C in a horse-radish is much higher than in lemons.
аппетит
[apetit]
-
appetite
энергия
[ehnergiya]
-
energy
«Ералаш» — это детский юмористический киножурнал, популярный как среди детей, так и среди взрослых. Впервые Ералаш появился в 1974 году, сначала в кинотеатрах, а потом на телевидении. Начало каждого выпуска оформлено мультипликационной заставкой. Каждый сюжет начинается названием и мультипликационной картинкой.
"Yeralash" is the children's comic newsreel popular both among children, and among adults. For the first time the Yeralash appeared in 1974, at first at cinama, and then on television. The beginning of each release is issued by an animated prompt. Each plot begins by the name and the animated picture.
сначала
[snachala]
-
at first, at the beginning
потом
[patom]
-
afterwards, later (on)
популярный
[papulyarnyj]
-
popular
начало
[nachalo]
-
the beginning
кинотеатр
[kinatiatr]
-
movie-house
детский
[detskij]
-
child's
впервые
[fpirvye]
-
for the first time
название
[nazvanie]
-
name, title
Галерея искусств Зураба Церетели расположена в Москве. Галерея дает отличную возможность познакомиться с творчеством знаменитого скульптора и живописца. В выставочном комплексе часто проводятся национальные и международные выставки, посвященные всем видам изобразительного искусства, архитектуре и дизайну. Галерея была открыта в марте 2001 года.
The gallery of arts of Zurab Tsereteli is located in Moscow. The gallery gives the excellent chance to get acquainted with works of the famous sculptor and painter. In exhibition complex the national and international exhibitions devoted to all types of the fine arts, architecture and design are often held. The gallery was opened in March, 2001.
познакомиться
[paznakomit`sya]
-
to make the aquaintance
галерея
[galereya]
-
gallery
возможность
[vozmòzhnost']
-
an opportunity
творчество
[tvorchistva]
-
creation
отлично
[atlichno]
-
perfectly
международный
[mezhdunarodnyj]
-
international
выставка
[vystavka]
-
exibition
архитектура
[arkhitektura]
-
architecture