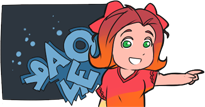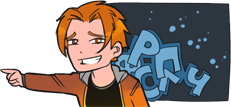 Back to all news
Элеутерококк - это лекарственное растение, которое встречается в восточной Азии, в Сибири, Японии, на Филиппинах, в Китае и других странах. Элеутерококк используются в традиционной и нетрадиционной медицине. Его используют при низком кровяном давлении, физическом и умственном переутомлении, слабости организма как сильное тонизирующее средство. Некоторые виды элеутерококка используются как декоративные садовые кустарники. Экстракт элеутерококка входит в состав напитка "Байкал".
Eleuterococcus is a medicine herb which can be met in east Asia, in Siberia, Japan, on Philippines, in China and other countries. Eleuterococcus is used in traditional and nonconventional medicine. It is used at the low blood pressure, physical and intellectual overfatigue, weakness of an organism as strong tonic. Some types of eleuterococcus are used as ornamental garden shrubs. Extract of eleuterococcus is a part of Baikal drink.
Япония
[jipòniya]
-
Japan
Филиппины
[filipìny]
-
Philippines
напитки
[napìtki]
-
drinks
Шолоицкуинтли известная также как мексиканская голая собака - это самая древняя порода собак в мире. Родиной этих собак является Мексика. На своей родине они являются национальным достоянием. В древние времена собаки этой породы играли важную роль в религии и культовых обрядах. Эти собаки редко вызывают аллергию. Они не имеют запаха и блох. Шолоицкуинтли занесены в Книгу рекордов Гиннеса как самая древняя порода собак и как млекопитающие с самой высокой температурой тела на Земле.
Sholoitskuintli also known as Mexican hairless dog is the most ancient breed of dog in the world. The homeland of these dogs is Mexico. On their homeland they are national property. In ancient times dogs of this breed played an important role in religion and cult ceremonies. These dogs seldom cause an allergy. They have no smell and fleas. Sholoitskuintli are included in the Guinness Book of Records as the most ancient breed of dog and as mammals with the most high body temperature on Earth.
Мексика
[mèksika]
-
Mexico
температура
[timpiratura]
-
temperature
религия
[rilìgiya]
-
religion
древний
[drevnij]
-
ancient
19 января 1911 года родился Софронов Анатолий Владимирович. Это русский советский писатель, переводчик и журналист, поэт, сценарист, драматург и общественный деятель. Анатолий Софронов длительное время был главным редактором журнала "Огонёк". В кино он участвовал как сценарист и автор текстов к песням. Самые известные литературные произведения Анатолия Софронова: "Московский характер", "Я Вас люблю", "Стряпуха" и многие другие.
On January 19, 1911 Sofronov Anatoly Vladimirovich was born. This is a Russian Soviet writer, a translator and a journalist, a poet, a screenwriter, playwright and a public figure. Anatoly Sofronov was the editor-in-chief of the Ogonyok magazine during long time. He participated in cinema as a screenwriter andan author of texts to songs. The most famous literary works of Anatoly Sofronov are: "The Moscow character", "I love you", "Cook" and many others.
характер
[kharakter]
-
character
советский
[savetskij]
-
soviet
русский
[rùsskij]
-
Russian
писатель
[pisatel`]
-
writer
переводчик
[perevodchik]
-
translator, interpretator
общественный
[abshestvinyj]
-
public
журнал
[zhurnal]
-
magazine
деятель
[deyatel`]
-
statesman
журналист
[zhurnalist]
-
journalist
произведение
[praizvedenie]
-
work
19 января 1965 года родилась Андропова Светлана Борисовна. Это советская и российская актриса театра и кино. Она начала сниматься в кино, когда была школьницей. Самые известные фильмы с участием Светланы Андроповой: "Возвращение блудного папы", "Адъютанты любви", "Долгое прощание", "Новый год в ноябре", "Любовь французская и русская" и многие другие.
On January 19, 1965 Andropova Svetlana Borisovna was born. This is a Soviet and Russian actress of theater and cinema. She began to act in cinema when she was a schoolgirl. The most famous movies with Svetlana Andropova's participation are: "Return of the lascivious father", "Aide-de-camps of love", "Long farewell", "New year in November", "French and Russian love" and many others.
снимать
[snimat`]
-
to take a photo, to take off, to rent
русская
[rùsskaya]
-
Russian
долго
[dolgo]
-
for a long time