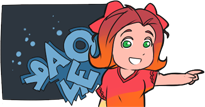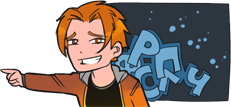 Back to all news
Other posts for this topic: Food
А после спортзала я люблю навернуть пиццы! [a posli sportzala ya l'ubl'u navirnut' pitsy] - And after the gym I like to eat pizza!

Шучу [shuchu] - Just kidding

Не хожу я ни в какой спортзал [ni khazhu ya ni f kakoj sportzal] - I do not go to any gym
Люблю тебя [l'ubl'u tib'a] - I love you

Я не курица [ya ni kuritsa] - I'm not a chicken
Для приготовления салата с виноградом и каперсами возьмите две вареные куриные грудки, йогурт, горчицу, майонез, виноград, каперсы, соль. Порежьте мясо кубиками и смешайте с остальными ингредиентами. Вкус этого экзотического салата вам понравится.
To make salad with grapes and capers take two boiled chicken breasts, yogurt, mustard, mayonnaise, grapes, capers, salt. Cut meat into cubes and mix with other ingredients. You will like the taste of this exotic salad.
майонез
[majonez]
-
mayonnaise
виноград
[vinagràt]
-
grapes
понравиться
[panravit`sya]
-
to like, to please
варёный
[var'ònyj]
-
boiled
остальной
[astal`noj]
-
the rest of
Розовая соль также известна под названием Гималайская соль. Это каменная соль, которая добывается в шахте. в Гималаях. Кристаллы этой соли имеют розовый цвет. Розовая гималайская соль широко используется в кулинарии вместо поваренной соли, в том числе для украшения блюд. Гималайская соль иногда используется для солевых ванн.
Pink salt is also known under the name the Himalaya salt. It is a rock salt which is extracted in the mine at Himalayas. Crystals of this salt have pink color. Pink Himalaya salt is widely used in cookery instead of table salt, including for decoration of dishes. The Himalaya salt is sometimes used for salt bathtubs.
название
[nazvanie]
-
name, title
каменный
[kamenyj]
-
stone