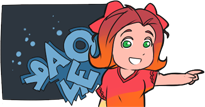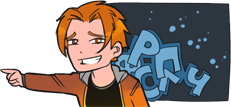 Back to all news
В России, в Липецкой области, есть памятник персонажу русских народных сказок - Змею Горынычу.

In Russia, in the Lipetsk region, There is a monument to the character of Russian folk tales - Snake Gorynych.
Ожерелье - это украшение, которое женщины носят вокруг шеи. Ожерелья в виде бус являются одними из древнейших видов украшений, известных людям с эпохи палеолита. Несмотря на то, что сегодня ожерелье - это украшение предназначенное исключительно для женщин, в древние времена во многих культурах мужчины также носили ожерелья.
Necklace is a decoration which women wear around a neck. Necklaces in the form of beads are one of the most ancient types of the jewelry known to people since paleolith era. In spite of the fact that today the necklace is a jewellery intended only for women in ancient times in many cultures men also wore necklaces.
ожерелье
[azhirèl'e]
-
necklace
женщина
[zhèhnsshina]
-
woman
древний
[drevnij]
-
ancient
Из расплавленного песка делают стекло. При этом песок плавится при температуре тысяча семьсот градусов. Однако если к песку добавить обычной соды, то температура его плавления понижается до семисот градусов Цельсия.
Glass is made from the melted sand. At the same time sand melts up at the temperature of one thousand seven hundred degrees. However if to add usual sodium to sand, then temperature of its melting goes down to seven hundred degrees Celsius.
тысяча
[tysyacha]
-
thausand
температура
[timpiratura]
-
temperature
семьсот
[sem`sot]
-
seven-hundred
однако
[adnako]
-
however
добавить
[dobavit']
-
add
причина
[prichina]
-
reason
В России есть несколько народных примет, связанных с 11 июля. Если в этот день кукушка перестала куковать — зима рано придёт. Если в этот день начинают падать листья с деревьев, то вскоре придет осень. Также 11 июля на Руси люди заготавливали крапиву, которая считалась целебным магическим растением и начинали собирать урожай картофеля.
In Russia there are several national signs connected to July 11. If this day a cuckoo ceased to cuckoo — winter will early come. If this day leaves begin to fall from the trees, then the fall will soon come. Also on July 11 in Russia people prepared a nettle which was considered as a curative magic plant and began to gather potatoes crop.
урожай
[urazhaj]
-
harvest, yield
собирать
[sabirat`]
-
to collect, to gather
падать
[pàdat']
-
to fall
картофель
[kartòfil']
-
potatoes