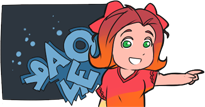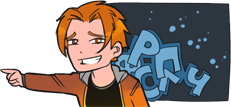 Back to all news
Other posts for this topic: Russia
Таганрогский литейный завод находится в Таганроге (Ростовская область, Россия) и входит в состав предприятия «Корпорация Тактическое Ракетное Вооружение». Завод занимается чугунным литьём в ежегодном объеме тринадцать тысяч тонн. Основная продукция завода: электроконфорки, тормозные диски, корпуса турбин и другое.
The Taganrog foundry is located in Taganrog (The Rostov region, Russia) and is a part of the "Corporation Tactical Missile Armament" enterprise. The plant is engaged in iron casting in the annual volume of thirteen thousand tons. Main production of the plant is: electrorings, brake disks, cases of turbines and another.
область
[oblast`]
-
province, region
корпус
[korpus]
-
building
ежегодный
[ezhigodnyj]
-
annual
входить
[vkhadit`]
-
to enter, to come in
Аэропорт Шереметьево - международный аэропорт, который находится в Московской области. Шереметьево является одним из четырёх основных аэропортов Москвы и Московской области, а также он входит в двадцатку крупнейших аэропортов Европы. Аэропорт Шереметьево включает четыре пассажирских терминалов и один грузовой терминал. Аэропорт был открыт в 1959 году.
Sheremetyevo airport is the international airport which is located in the Moscow region. Sheremetyevo is one of four main airports of Moscow and the Moscow region, and also it enters the twenty of the largest airports of Europe. The Sheremetyevo airport has got four passenger terminals and one cargo terminal. The airport was opened in 1959.
терминал
[tirminàl]
-
terminal
аэропорт
[aerapòrt]
-
airport
международный
[mezhdunarodnyj]
-
international
основной
[asnavnoj]
-
fundamental, main
Открытие Большого зала Московской консерватории состоялось 20 апреля 1901 года. Это концертный зал в Москве, который является одной из крупнейших и самых значительных концертных площадок в России и мире. Зал вмещает тысяча семьсот тридцать семь мест. Здесь выступают ведущие российские и зарубежные солисты и коллективы классической музыки, а также проходят крупнейшие музыкальные конкурсы и фестивали.
Opening of the Big hall of the Moscow conservatory took place on April 20, 1901. It is the concert hall in Moscow which is one of the largest and most considerable concert venues in Russia and the world. The hall contains one thousand seven hundred thirty seven places. Here the leading Russian and foreign soloists and collectives of classical music act, and also take place the largest musical competitions and festivals.
тридцать
[trìtsat']
-
thirty
открытие
[atkrytie]
-
discovery
конкурс
[konkurs]
-
contest, competition
консерватория
[kansirvatoriya]
-
conservatory
зарубежный
[zarubezhnyj]
-
foreign
выступать
[vystupat`]
-
to advance
Для приготовления куриных оладей возьмите пятьсот граммов куриного филе, две столовые ложки муки, одно яйцо, один лук, одну столовую ложку майонеза, соль и специи. Мелко нарежьте лук и филе, добавьте остальные ингредиенты и поджарьте с двух сторон на подсолнечном масле.
To make chicken fritters take five hundred grams of chicken fillet, two tablespoons of flour, one egg, one onions, one tablespoon of mayonnaise, salt and spices. Cut thinly onions and fillet, add other ingredients and roast on both sides on sunflower oil.
специи
[spètsii]
-
spices
пятьсот
[pyat`sot]
-
five hundred
майонез
[majonez]
-
mayonnaise