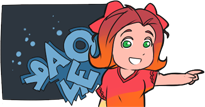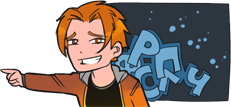 Back to all news
Для приготовления цветной капусты в кляре возьмите одну цветную капусту, два яйца, две столовых ложки молока, одну столовую ложку муки, пятьдесят грамм майонеза, соль по вкусу. Разделите капусту на соцветия и отварите до мягкости. Приготовьте кляр из молока, муки и яиц. Посолите. Окуните капусту в кляр и поджарьте на растительном масле. Подавайте с майонезом.
To make a battered cauliflower take one cauliflower, two eggs, two tablespoons of milk, one tablespoon of flour, fifty grams of mayonnaise, salt to taste. Divide cabbage into curds and boil to softness. Prepare a batter from milk, flour and eggs. Salt. Dip cabbage into a batter and fry on vegetable oil. Serve with mayonnaise.
цветной
[tsvitnòj]
-
colourful, coloured
майонез
[majonez]
-
mayonnaise
разделить
[razdilit`]
-
to divide
Серенгети - это порода кошек, которая появилась в 1994 году в США. Ее создателем стал Карен Саузман. Она хотела создать кошку похожую на севрала - хищное животное из семейства кошачьих. Серенгети имеют дружелюбный и мягкий характер. Они активные и компанейские.
Serengeti is a cat breed which has appeared in 1994 in the USA. Karen Sauzman became her creator. She wanted to create a cat similar to a sevral - a predatory animal from the cat family. Serengeti have friendly and gentle character. They are active and sociable.
характер
[kharakter]
-
character
создать
[sazdat`]
-
to create, to found
похож
[pakhozh]
-
alike, resembling
животное
[zhivotnoe]
-
animal
дружелюбный
[druzhilyùbnyj]
-
friendly
Волжская набережная - это одна из главных достопримечательностей города Ярославля (Россия). Эта набережная расположена по правому берегу реки Волга. Сегодня это отличное место для отдыха и прогулок. На Волжской набережной есть музыкальные фонтаны, несколько музеев и домов выдающихся личностей.
Volzhskaya Embankment is one of the main sights of the city of Yaroslavl (Russia). This embankment is located on the right bank of Volga. Today this is an excellent place for rest and walks. On Volzhskaya Embankment there are musical fountains, several museums and houses of outstanding persons.
фонтан
[fantan]
-
fountain
город
[gòrat]
-
city (noun, m.)
18 января 1941 года родился Бацазов Юрий Азмадиевич. Это советский и российский оперный певец (баритон), солист Северо-Осетинского театра оперы и балета. Лучшие партии Бацазова: Алеко в опере Рахманинова, Амран в «Оллане» Габараева, Коста в опере Христофора Плиева и многие другие.
On January 18, 1941 Batsazov Yury Azmadiyevich was born. This is a Soviet and Russian opera singer (baritone), a soloist of the North Ossetian opera and ballet theatre. The best parties of Batsazov are: Alecko in the opera of Rachmaninov, Amran in "Ollan" of Gabarayev, Costa in the opera of Hristofor Pliyev and many others.