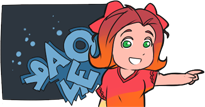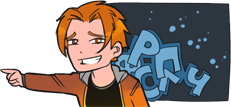 Back to all news
21 января 1959 года в Москве родился Богачёв Владимир Вячеславович. Это советский и российский оперный певец (тенор). Владимир Богачёв окончил музыкальное училище имени Гнесиных и Московскую консерваторию. Он начал работу в театре оперетты в спектакле «Старик Хоттабыч». Он проработал в Большом Театре 13 лет и сыграл двадцать пять главных партий. Владимир Богачёв был солистом большого театра, предпочитая репертуар героического тенора.
On January 21, 1959 in Moscow Bogachyov Vladimir Vyacheslavovich was born. This is a Soviet and Russian opera singer (tenor). Vladimir Bogachyov has graduated from the musical school of Gnesinykh and the Moscow conservatory. He has begun his work at operetta theater in the performance "Old Man Hottabych". He worked in the Bolshoi Theatre during 13 years and played twenty five main parties. Vladimir Bogachyov was a soloist of the Bolshoi Theatre, preferring the repertoire of the heroic tenor.
училище
[uchilishe]
-
college, (specialized) school
советский
[savetskij]
-
soviet
российский
[rasìjskij]
-
Russian
двадцать
[dvàtsat']
-
twenty
Владимир
[vladìmir]
-
Vladimir
спектакль
[spiktakl`]
-
performance
музыкальный
[muzykal`nyj]
-
musical
21 января 1925 года родилась Беспалова Раиса Макаровна. Это советская певица (меццо-сопрано). В 1952 году Раиса Беспалова закончила Саратовскую консерваторию. Самые известные оперные партии Раисы Беспаловой: Полина («Пиковая дама» Чайковского), Кармен («Кармен» Бизе), Сильва («Сильва» Кальмана), Ольга («Евгений Онегин» Чайковского) и многие другие. Муж Раисы Беспаловой также был оперным певцом.
On January 21, 1925 Bespalova Raisa Makarovna was born. This is a Soviet singer (mezzo-soprano). In 1952 Raisa Bespalova graduated from Saratov Conservatory. The most known opera parties of Raisa Bespalova are: Polina ("Queen of spades" of Tchaikovsky), Carmen ("Carmen" of Bizet), Silva ("Silva" of Kalman), Olga ("Eugene Onegin" of Tchaikovsky) and many others. Raisa Bespalova's husband was also an opera singer.
певица
[pivìtsa]
-
singer
январь
[yinvàr']
-
January
консерватория
[kansirvatoriya]
-
conservatory
20 января 1950 года в Москве родился Бадин Николай Михайлович. Это советский актёр театра и кино. Николай Бадин закончил Театрального училища имени Щепкина. На протяжении нескольких лет он работал в труппе Московского драматического театра имени Станиславского. Самые известные фильмы с участием Николая Бадина: "Приключения Али-Бабы и сорока разбойников", "Путина", "Когда остановилась мельница", "Был месяц май", "Бег".
On January 20, 1950 in Moscow Badin Nikolay Mikhaylovich was born. This is a Soviet stage and film actor. Nikolay Badin has graduated from the Theatrical school of Shchepkin. For several years he worked in troupe of the Moscow drama theater of Stanislavsky. The most famous movies with Nikolay Badin's participation are: "Adventures of Ali-Baba and forty robbers", Putin, "When the mill has stopped", "There was a month May", "Run".
январь
[yinvàr']
-
January
20 января 1952 года в Ростове-на-Дону родилась Аллегрова Ирина Александровна. Это советская и российская эстрадная певица, актриса. В 1994 году выходит первый компакт-диск Аллегровой под названием "Суженый мой". В 1995 году певица выпускает свой второй диск "Угонщица", который пользовался большой популярностью. Певица постоянно принимает участие в крупных музыкальных и телевизионных мероприятиях. Она дает концерты в разных городах и странах.
On January 20, 1952 in Rostov-on-Don Allegrova Irina Aleksandrovna was born. This is a Soviet and Russian variety singer, an actress. In 1994 the first compact disk of Allegrova under the name "My Promised" appeared. In 1995 the singer releases the second disk "Ugonshchitsa" which enjoyed wide popularity. The singer constantly participates in large musical and television actions. She gives concerts in different cities and countries.
постоянно
[pastayano]
-
continually
певица
[pivìtsa]
-
singer
который
[katoryj]
-
which
концерт
[kantsert]
-
concert
город
[gòrat]
-
city (noun, m.)
большой
[bal'shòj]
-
big (adj, m.)
страна
[stranà]
-
country
музыкальный
[muzykal`nyj]
-
musical
название
[nazvanie]
-
name, title
мероприятие
[meropriyatie]
-
event