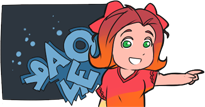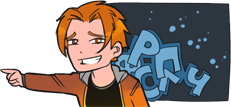 Back to all news
Даже если вы подходите, это не значит, что вы на своём месте [dazhi esli vy patkhodit'e, ehta ne znachit, chto vy na svayom m'est'e] - Even if you match, it does not mean that you are in your place
Гора Волчиха находится в Свердловской области России. Это горная вершина Урала и самая высокая гора в окрестностях Екатеринбурга. Её высота составляет 526,3 метра. Одна легенда гласит, что вблизи этой горы жили волки, поэтому она и получила такое название. Волчиха является популярным местом для туристов. Вершина горы каменистая, поэтому часто используется как естественный скалодром. В зимнее время на горе функционирует международный горнолыжный комплекс «Гора Волчиха» с четырьмя трассами разных уровней сложности.
Volchikha Mountain is situated in Sverdlovsk region of Russia. It is a mountain top of the Urals and the highest mountain in the neighborhood of Yekaterinburg. Its height is 526,3 meters. One legend says that near this mountain lived wolves therefore it received such name. Volchikh is the popular place for tourists. Mountain top is stony therefore it is often used as the natural rock climbing wall. In winter time the international alpine skiing complex "Volchikha Mountain" with four routes of different levels of difficulties.
легенда
[ligènda]
-
a legend
поэтому
[paehtomu]
-
because
название
[nazvanie]
-
name, title
высота
[vysatà]
-
altitude
Китайская хохлатая собака - это порода маленьких декоративных собак. Родиной этой породы считается Китай и Мексика. В Китае хохлатая собака считается символом благополучия хозяев. Это дорогая порода. Собаки этой породы очень активные, жизнерадостные и изящные. Они преданы своим хозяевам. Эти собаки могут быть безволосыми или с шерстью.
Chinese crested dog is a breed of little decorative dogs. China and Mexico are considered the homeland of this breed. In China the crested dog is considered a symbol of wellbeing of its owners. It is an expensive breed. Dogs of this breed are very active, cheerful and graceful. They are betrayed to their owners. These dogs can be hairless or with wool.
Мексика
[mèksika]
-
Mexico
родина
[rodina]
-
native land
маленький
[màlin'kij]
-
small, little