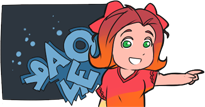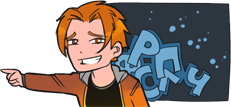 Back to all news
Other posts for this topic: Food
Сегодня диетологи рекомендуют не употреблять хлеб со всеми продуктами. Хлеб хорошо сочетается с любой зеленью (салат, щавель, лук, петрушка, укроп), с кашами, с некоторыми овощами (капуста и огурец, фасоль и сладкий перец), с молочными и с кисломолочными продуктами, например, кефиром и йогуртом, молоком и ряженкой.
Today nutritionists recommend not to use bread with all products because it is not combined with some food. Bread is well combined with any greens (salad, sorrel, onions, parsley, fennel), with porridges, with some vegetables (cabbage and cucumber, haricot and sweet pepper), with dairy and with fermented milk products, for example, kefir and yogurt, milk and fermented baked milk.
употреблять
[upatribl'at`]
-
to use, to apply
сладкий
[slàdkij]
-
sweet
огурец
[agurèts]
-
cucumber
капуста
[kapùsta]
-
cabbage
Индюшатина - это мясо индеек. Индейки родом из Западного Полушария, где они являлись единственной домашней птицей ацтеков. Индюшатина является вкусным, питательным и диетическим мясом, а также хорошим источником белка. Индюшатина содержит мало жиров и калорий. Индюшатину готовят методом запекания, жарки и варки.
Turkey is a turkey meat. Turkeys is fr om the Western Hemisphere wh ere they were the only poultry of Aztecs. Turkey is tasty, nutritious and dietary meat, and also a good source of protein. Turkey contains few fats and calories. Turkey is cooked by method of roasting, frying and cooking.
домашний
[damashnij]
-
domestic, home
единственный
[edinstvenyj]
-
one, singular
западный
[zapadnyj]
-
western
вкусный
[fkùsnyj]
-
tasty
Шампиньоны в кляре - это очень простое и вкусное блюдо. Шампиньоны получаются хрустящими. Для приготовления шампиньонов в кляре приготовьте кляр из муки, крахмала, воды, кунжута и соли. Обмакните шампиньоны в кляр и поджарьте на растительном масле. Это действительно вкусно!
Champignons in batter are a very simple and tasty dish. Champignons become crackling. To make champignons in batter make batter from flour, starch, water, sesame and salt. Dip champignons in batter and fry them on vegetable oil. It`s really delicious!
крахмал
[krahmal]
-
starch
действительно
[distvitel`no]
-
really
вкусно
[fkùsna]
-
it tastes good
хрустящий
[khrustyàsshij]
-
crisp
Камбоцола - это немецкий коровий сыр с плесенью, производители которого сумели соединить черты французских мягких сыров (камамбер) и итальянской горгонцола. Этот сыр был запатентован немецкой компанией Champignon в 1970-х годах. Камбоцола относится к голубым сырам. Для производства сыра используется плесень Penicillium roqueforti, с помощью которой готовят такие сыры, как горгондзола, рокфор и стилтон. Благодаря добавлению сливок, это сыр имеет мягкую консистенцию. Белая корочка сыра аналогична корочке камамбера.
Kambotsola is a German cow cheese with a mold which producers have managed to link lines of the French soft cheeses (Camembert) and an Italian gorgontsola. This cheese was patented by a German Champignon company in the 1970s years. Kambotsola belongs to blue cheeses. For production of the cheese the mold of Penicillium roqueforti is used by means of which such cheeses as gorgondzola, a Roquefort cheese and slilton cheese are made. Thanks to addition of cream, cheese has a soft consistence. The white crust of cheese is similar to a Camembert crust.
помощь
[pomosh`]
-
help, assistance
немецкий
[nimètskij]
-
German
производство
[proizvotstvo]
-
production
голубой
[galubòj]
-
sky blue